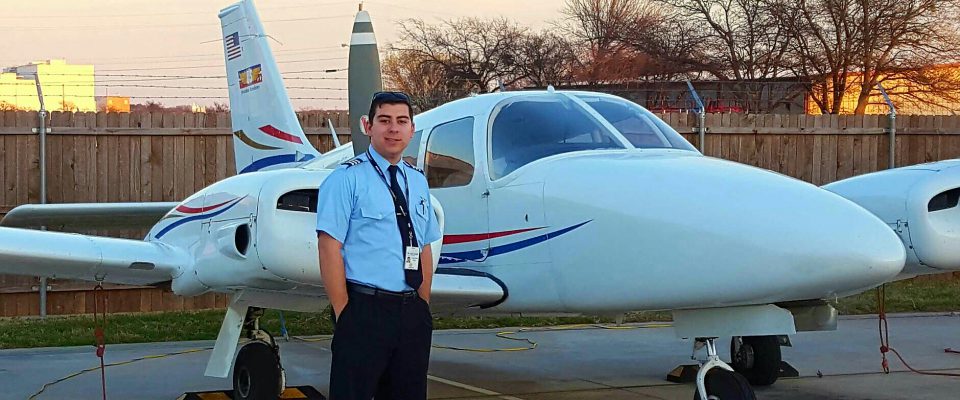 One of Envoy's great strengths in pilot recruitment is our Cadet Program. By offering upcoming pilots the opportunity to work as paid flight instructors in our partner schools – with full travel benefits – cadets are set on the fast track to flying for a commercial airline.
Twenty-two-year-old Cadet Instructor Clayton Harlan currently instructs at US Aviation Academy in Dallas, and has logged about 500 hours so far. The Cincinnati native says he hopes to join Envoy as a First Officer by December this year.
Penned by Clayton himself, here's his story of his experience as a Flight Instructor in Envoy's Cadet Program.
From Ramp to Flight Deck
I have been working for Envoy as a Cadet Instructor for a few months now. Before joining on as an Instructor, I worked for Envoy at Cincinnati/Northern Kentucky International Airport (CVG) for two years as a Customer Service Agent.
The many  pilots I spoke with told me about the Envoy Cadet Program. So, as soon as I finished flight school, I joined a Cadet school in Dallas.
As an Instructor I really enjoy teaching future airline Captains how to be safe pilots.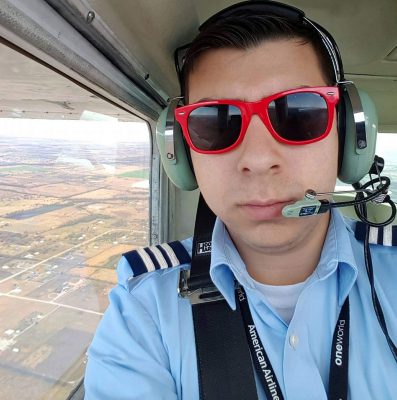 Instructing them can be challenging yet rewarding — that's what makes it so fun! 
It's amazing that the Cadet Program allows me to gain flight time while teaching new students how to fly. That's why I think the program is the best path for anyone wanting to gain flight experience and fly for Envoy with the option of flowing to American Airlines.
I've noticed that some Flight Instructors who have yet to join the Envoy Cadet Program are quickly realizing that Envoy is the best option for a great career as an airline pilot.
Personally, I can't wait to gain the required experience I need to fly for Envoy. I am sure I will be there before I know it thanks to the Envoy Cadet Program!