Above (Left to right): Steve Gleason boarding in MSY; American Airlines CEO Doug Parker with Steve Gleason; MSY GM D.R. Silkwood with Steve Gleason
As reported in April, the Envoy and American Airlines teams in New Orleans (MSY) recently partnered with Team Gleason to help support their upcoming travel needs. Last week, Envoy's MSY General Manager D.R. Silkwood, on a personal request from former N.F.L. player Steve Gleason, accompanied the Team Gleason on their first trip by airplane together.
After a short flight from MSY to Dallas/Fort Worth (DFW), the American Airlines team at DFW met the flight, and the entire group and their equipment was deplaned in less than 40 minutes.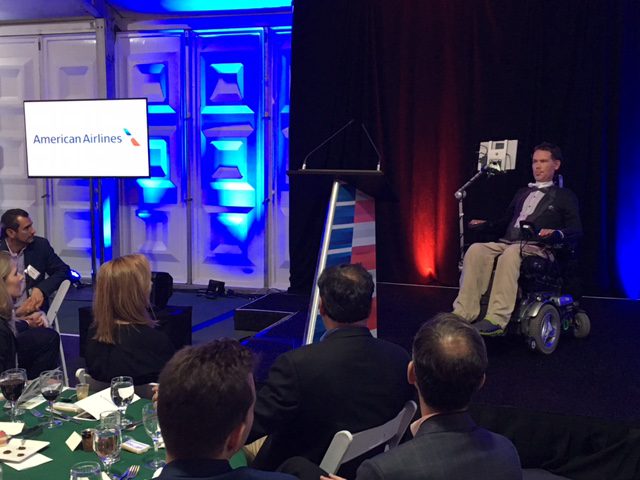 "A huge thank you to the team in DFW," added D.R. "I could not have asked for a more supportive team to assist us while being there. This was truly a memorable and humbling experience for all involved. Thank you all for being a hero this week!"