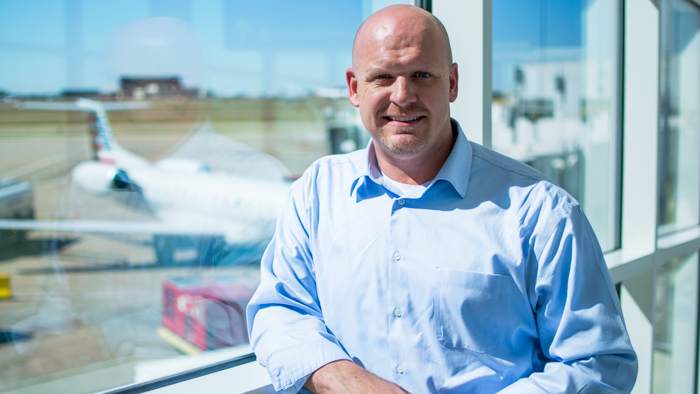 It was a sunny Saturday afternoon in Cleveland, where D.R. Silkwood and his three daughters were taking in a day at the zoo. They walked past the capybaras, lemurs and elephants when, D.R. stopped to answer a phone call – just by looking at the caller ID, he knew it was important.
On the other end was Kerry Philipovitch, American Airlines Senior VP of Customer Experience, with a task only D.R. could accomplish. Like a secret agent in a spy film, D.R. spoke into the phone, "mission accepted."
Eighteen hundred miles away in San Juan, Puerto Rico, a man named Carmelo Rohena, who is diagnosed with Lou Gehrig's disease, was under doctor's orders to leave the hurricane-stricken country. However, transporting Mr. Rohena on an airplane with all of his medical equipment is a delicate process and requires expert knowledge.
D.R. to the rescue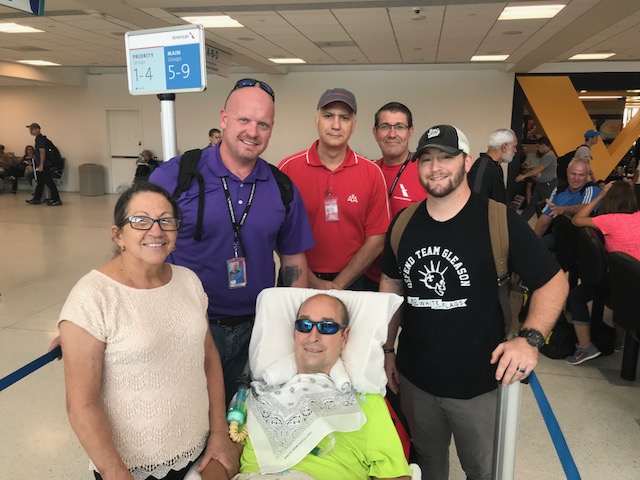 D.R. has had extensive experience in this exact same situation, helping former pro-football star Steve Gleason and his Team Gleason foundation in New Orleans. So, on a day's notice, D.R. and a caretaker from Team Gleason flew to San Juan to help Mr. Rohena board the American Airlines flight.
"When Team Gleason contacted us on Saturday to ask for our help, I immediately understood the complexity of the mission and knew we couldn't do it without D.R." said Kerry Philipovitch. "Not only did D.R. drop everything to fly to Puerto Rico to save the life of someone he's never met, but he actually thanked me for the opportunity to represent American. D.R. is a hero, in every sense of the word."
"Mr. Rohena was pretty nervous when we showed up, because he's never flown before," said D.R. "I sat down right next to him, and tried to cut up with him and raise his spirits. After we got him into his seat, he told his wife to tell me that he's never felt so cared for before. When we left him in New Orleans [his final destination], he was in tears and so appreciative of what Envoy and American has done for him."
Building relationships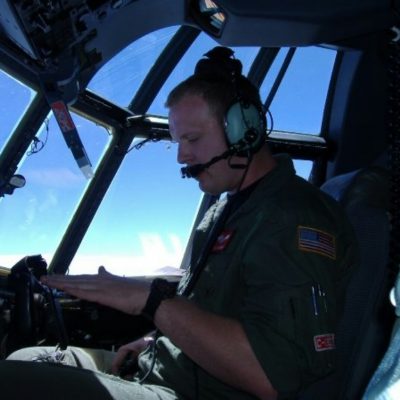 The way D.R. confidently shared his process, he made it seem like it's second-nature to him – in a way, it kind of is. His father was a church pastor for 35 years, and the way he cultivated strong relationships "struck a chord" with D.R., he said.
So much so that D.R. received his bachelor's degree in Pastoral Leadership from Highlands College in Birmingham, AL, because he saw the benefits of being a strong leader and an honest person from his father. But his most indispensable characteristic of dependability – one that drew American's attention – came from his 12 years serving in the U.S. Air Force, where he flew the C-130J Super Hercules.
"Dependability was instilled in me in the military, because so many people depend on you to do your job," said D.R. "In Mr. Rohena's situation, there was somebody's life that depended on me. Someone's dad, someone's wife was depending on us to bring him safely out of Puerto Rico. It's very humbling."
Taking CLE to the next level
Day to day, D.R. is called on for more than just his expertise in accommodating passengers, as the general manager in CLE, he's been called in to bolster the station and make it stronger than ever. After a few years excelling in positions at several airports, D.R. proved that he could continue a winning culture to CLE.
Similar to when assisting Mr. Rohena, D.R. dissected the situation in CLE, and made a plan that would produce the optimal amount of success in company morale and operational performance. After making a few adjustments in the schedule and maintaining a core of dependable, local agents, D.R. saw incredible strides month after month.
"I feel like my leadership team is 100 percent invested – 100 percent engaged," said D.R. "If our leads and crew chiefs have bought in to the general manager's vision, then the station will never fail."
Culture of support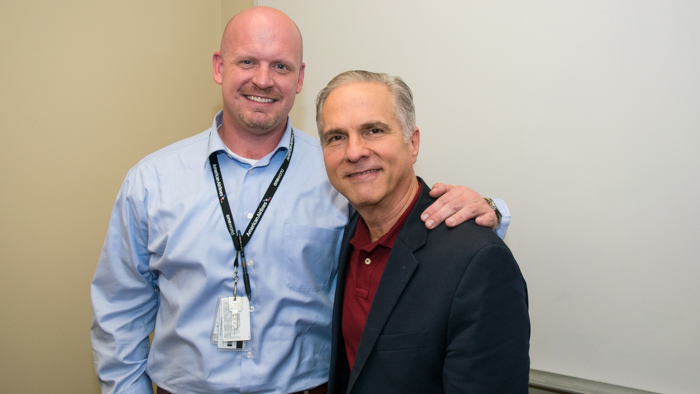 Pushing all of his chips onto the table, D.R. has gone all-in on Envoy. Of course he enjoys his flight privileges and health benefits, but, most of all, he believes Envoy's culture of support and respect is what separates the company from others.
D.R. looks at his managers and the support and care they give him, and turns around to his employees and continues the trend. He starts with his lead agents by empowering them and making sure they are set up for success.
"When I was tasked with going to San Juan to help Mr. Rohena, my managers never asked, 'how long will you be gone?'" said D.R. "They asked me what I needed and how they can help – and that just makes me want to do my job even more. It's a great reminder to treat my employees the same way."
Leaving a legacy
Outside of Envoy, D.R. spends time with his three girls Hannah, Gracie and Katie. He's also a mentor for teenage boys growing up in Cleveland's inner city where he helps them with their studies and plays basketball to cultivate teamwork and togetherness.
But D.R. also places his focus on his future with Envoy and what his next step will be within the company. As Envoy continues to grow, D.R. can envision what his future will be like in the upcoming years.
"Envoy's home, I'm not going anywhere," said D.R. "Just like my dad, who was real relational with everyone, I want to have an impact on people. That's the kind of legacy I want to leave here."