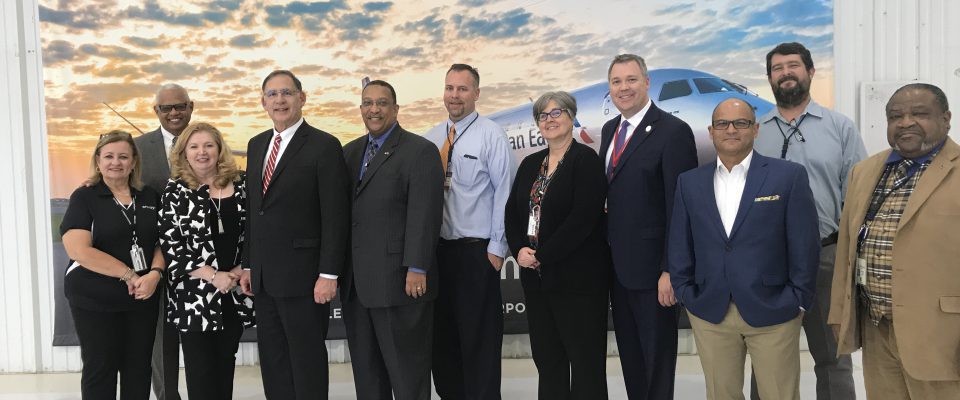 With maintenance operations in Northwest Arkansas (XNA) and Little Rock (LIT), as well as Customer Services and Ground Support Equipment (GSE) operations across the state, Arkansas is one of many important places for Envoy.
Recently, Arkansas Senator John Boozman visited our Little Rock, Arkansas (LIT) Maintenance Base to tour the facility, meet employees and learn more about our operation at the hangar.
LIT Maintenance Base Manager Terry Butler and other LIT representatives welcomed the Senator and led him on a tour of the facility. He learned what happens on a normal day (and night) at the hangar, with our overnight shift typically receiving four Embraer 175 (E175) aircraft each day.
The Senator spoke to employees and was able to take a closer look at our systems, technology, processes and everything that goes on behind the scenes to run a safe and compliant operation. Sen. Boozman wanted to learn first-hand what happens backstage in an aircraft maintenance facility such as the one in LIT.
Our Little Rock maintenance facility opened in 2017 and provides maintenance support for our growing fleet of E175 aircraft. The facility brings more than 60 skilled jobs to the local area. Our XNA maintenance base opened in 2004, and we're proud to continue our successful working relationship with the state.