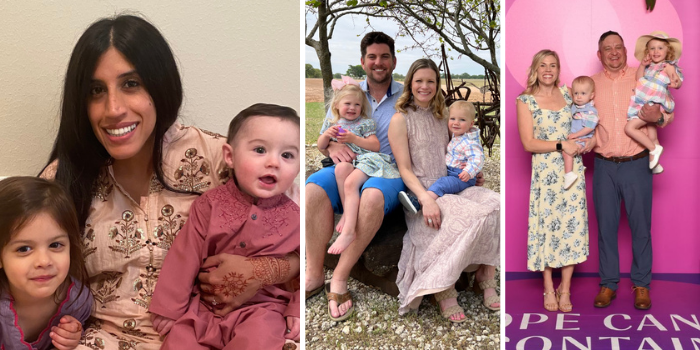 "There must be something in the water at headquarters." 
This joke echoed around Envoy Headquarters where a trio of women, all in the Finance department, became new mothers at the same time. Mindi, Kara and Aasia are also about the same age (35), they're all from Texas, and now, they all have one girl and one boy. 
Mindi with her daughter Quinn (3y, 2mo) and son Jaxon (1y, 3mo); Kara with her daughter Palmer (2y, 8mo) and son Boone (1y, 3mo); and Aasia with the oldest and youngest of the group, her daughter Naya (3y, 3mo) and son Asher (6mo).  
Undoubtedly, the most common thread between the three (and all parents for that matter) is sharing the experience of life-altering change.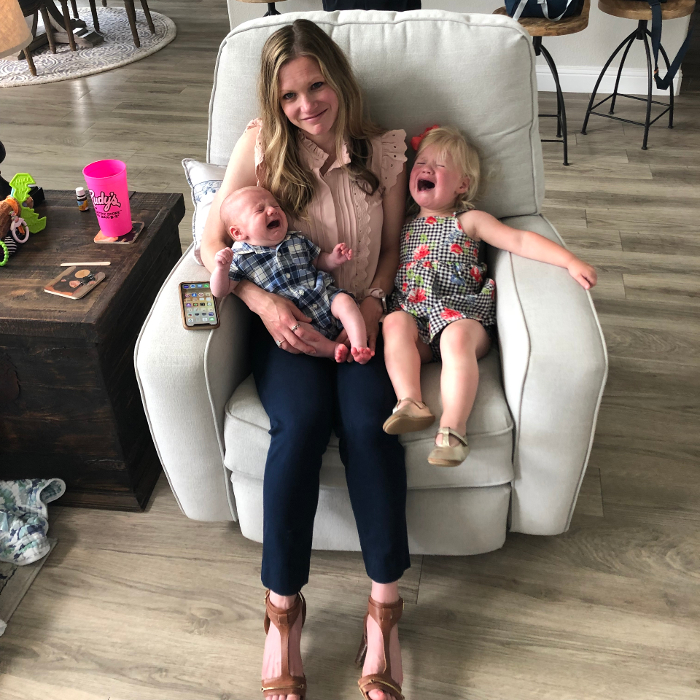 "Having a kid changed everything," said Mindi Kimmell, Managing Director of Financial Services. "It puts into perspective what's important in life. It's hard to imagine how deep your love for someone can be until the moment you first hold your baby." 
Kara McKinney, Envoy's Senior Vice President of Finance, adds that parenthood isn't always sunshine and roses. 
"Motherhood is the greatest blessing of my life," Kara said. "But I won't sugarcoat it though — it is also the greatest challenge. Motherhood makes things a little more hectic and a lot busier. However, it makes life more beautiful and more enjoyable." 
Picking up things as they go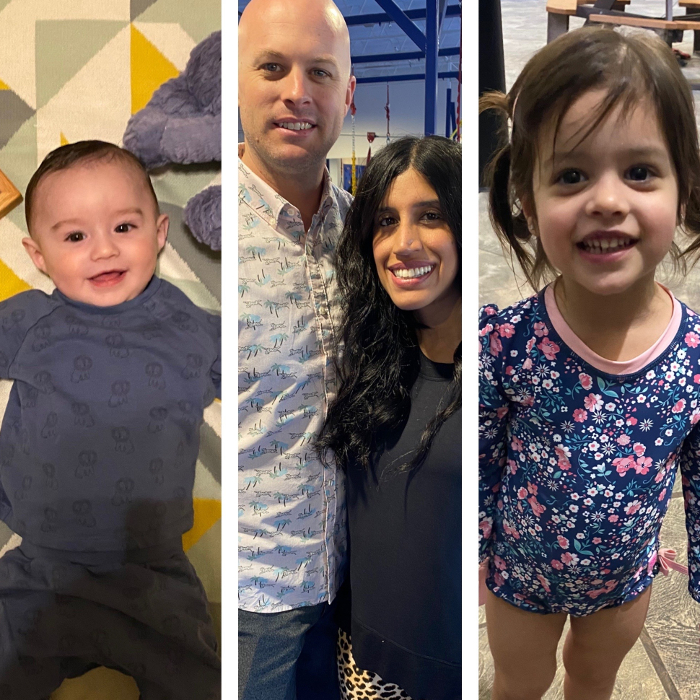 Aasia Kroviak noticed that with her second child the same beauty and love existed, but it was less "scary" this time around. 
"The second baby was a lot easier, but definitely not as scary," said Aasia, Director of Ground Handling Finance. "I can lean on the experience I had with the first, and I know that the difficult phases will pass. Overall, I am much more confident and less nervous about our second child." 
Learning how to balance their work and family life has also been a new challenge for the three moms. Or as Mindi puts it, learning how to recalibrate. 
"I've learned that it's important to have a great support system at home and work," Mindi said. "There's never a true balance but constant recalibration. I strive to be in the moment and work hard when at work, but also to take time to disconnect and be present with my kids." 
From family time to mommy time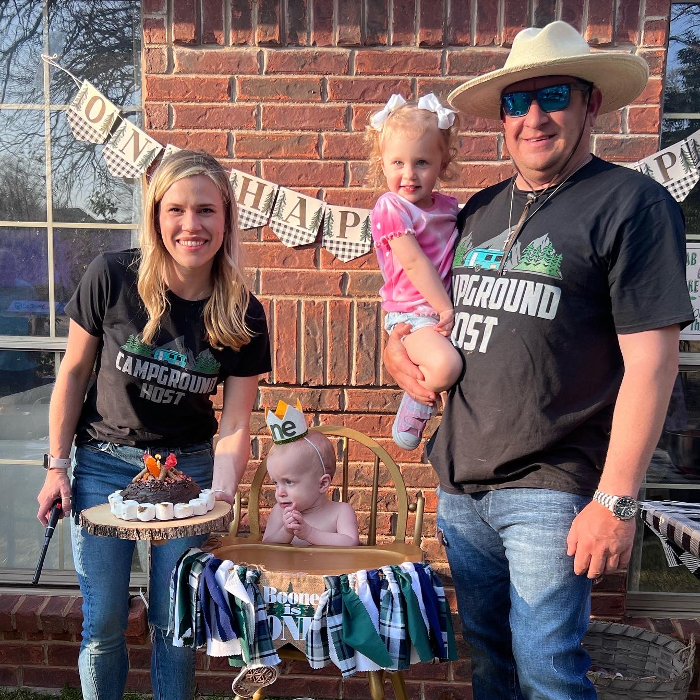 Mother's Day will be a great occasion for doing just that. All three moms say that they look forward to spending time with their families, but they're also wishing for a moment of well-deserved serenity.  
Aasia wants a big, tasty breakfast with her babies, and a spa day for herself; Kara is eager to spend time with her extended family, but after she sleeps in a little; and Mindi wants to adventure with her kids in the day and curl up alone with a book at night.   
After a little unwinding and me-time, it's back to their favorite thing in life, motherhood. 
Mindi: "My favorite part about having kids is that they are like built-in, mini best friends. I love watching them learn new things and seeing their interests develop. I also love the innocence of the way they think and the unfiltered things they say." 
Kara: "The best part of motherhood is the love that comes with having children. It is all-consuming and unlike anything I've felt. They are mine and will be forever." 
Aasia: "My favorite part of having children is getting to feel the intense love and connection with them. But my favorite part of being their mother is getting to see the world through their eyes. They view everything with such wonder and can have fun doing the simplest things." 
To all the moms, mamis, mums and mamas out there — Happy Mother's Day! 
Cover photo: Photo collage of Aasia Kroviak with her children (left), Mindi Kimmell and her family (center), and Kara McKinney with her family (right).