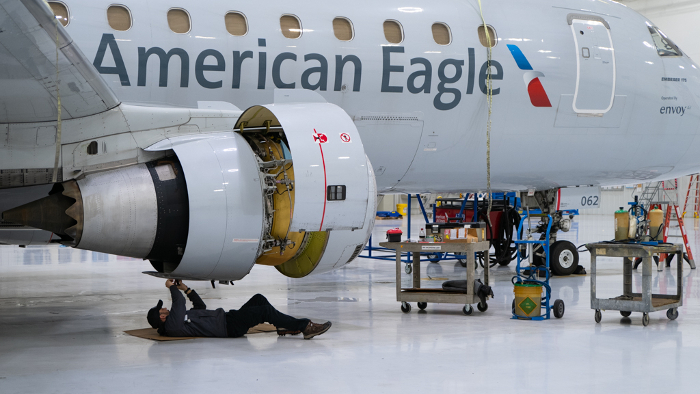 Today, Envoy President & CEO Pedro Fábregas announced Envoy has reached an industry-leading Tentative Agreement (TA) with its Maintenance and Related workgroups represented by the Transport Workers Union of America (TWU).
"My sincere thanks to the negotiating teams at the TWU and Envoy, who have worked closely to develop this TA that provides significant benefits to covered employees," said Pedro.
The TWU will be conducting meetings to educate its members on the terms of the agreement along with information on the voting process for ratification.
This new TA includes improvements to compensation, benefits, and work rules; and recognizes the hard work and dedication of our Maintenance and Related employees who perform critical work in support of our operation to ensure the safety of our passengers and colleagues every day. This TA is the result of productive negotiations that occurred while members of both negotiating teams were supporting Envoy during the pandemic.
Thank you to everyone involved in coming together to reach this industry-leading agreement.
---
Want to join the Envoy Maintenance team? Click here.