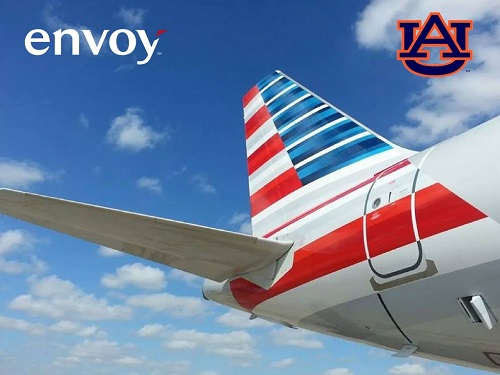 Our Pilot Recruiters are coming to Auburn University for on-site interviews and to visit the Summer Aviation Camp with one of our very own E145s! Schedule listed below.
Wednesday, July 12 – On-site Interviews
Email Scott.Deavers@aa.com or call (972)957-7189 to schedule an interview.
Thursday, July 13 – Auburn University Aviation Camp
E145 Show and Tell at the AU Regional Airport from 10AM – 2PM
For more info, please contact Pilot Recruitment at EnvoyPilotRecruitment@aa.com or call (972) 374-5607.