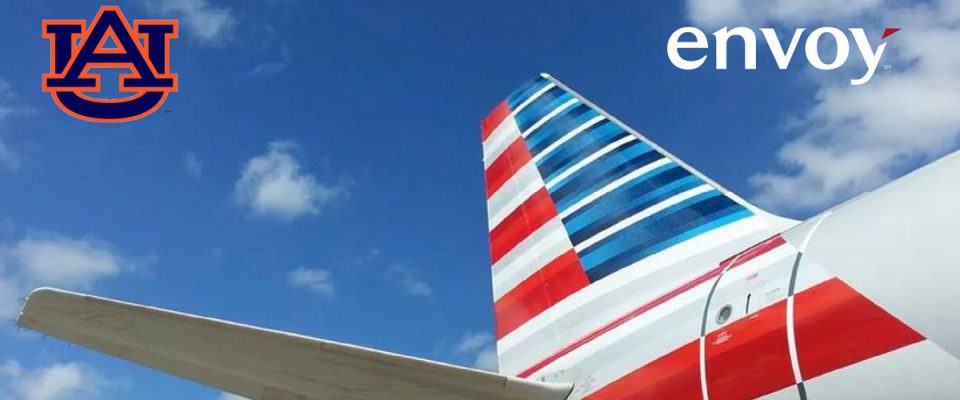 Join us February 21st at the Auburn University Regional Airport for free food and up close look at one of our very own Embraer Regional Jets!
Envoy Pilot Recruiters and Auburn Alum, Scott Deavers and Taylor Hinckley, will be available for interviews and to share information about a career with Envoy and the American Airlines Group. If interested in setting up an interview, please email Scott.Deavers@aa.com.
WHEN:
Tuesday, February 21
10-3 PM
WHERE:
Auburn University Regional Airport
2150 Mike Hubbard Boulevard, Auburn, AL 36830
For more information, please contact Pilot Recruitment at EnvoyPilotRecruitment@aa.com or call (972) 374-5607.