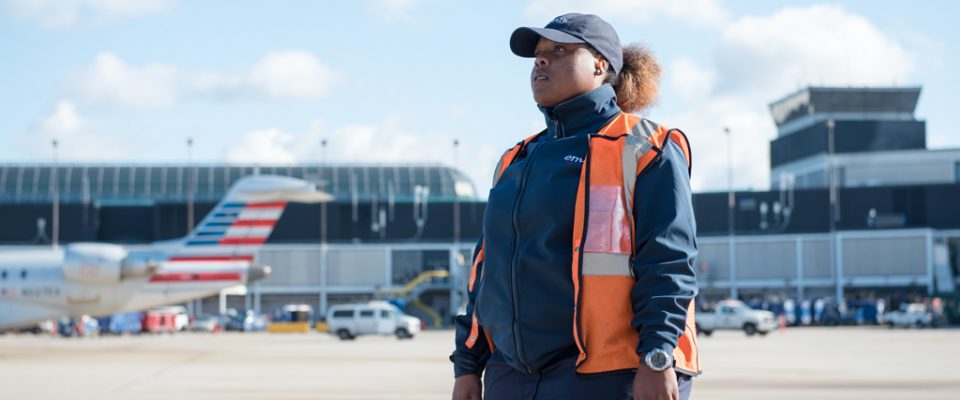 Envoy will be holding a Fleet Service Clerk open house hiring event on March 2 at Envoy Air Headquarters!
What is a Fleet Service Clerk?
It takes the coordinated effort of our ground operations team to keep our airline running safely, efficiently, and on-time.  Are you ready for the challenge?
Envoy Fleet Service Clerks are responsible for loading and unloading baggage and cargo, transporting items between aircraft, terminal, and designated areas, cleaning the cabin interiors and performing arrival and departure activities including pushing, towing, and guiding aircraft.
Must be 18 years of age with a high school diploma or equivalent. Fleet Service Clerks work outside in all types of weather elements.  Must be willing and able to work rotating shifts including days, nights, weekends, holidays and rotating days off.
What should I bring to the hiring event?
Please remember to bring a copy of your resumé, a valid driver's license (photocopy needed) and a second form of identification, as well as a diploma or transcript from either high school or college (photocopy needed).
WHEN:
Saturday, March 2
Session will begin promptly at 10 AM.
WHERE:
Envoy Air Headquarters (East Building), 4301 Regent Blvd., Irving, TX
Apply online before you come or in person at the event. For more information, please email us at Envoy.TalentServices@aa.com.