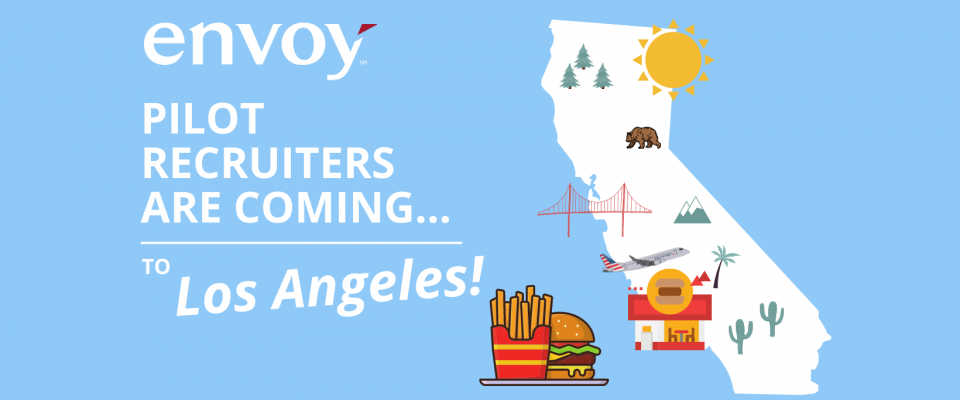 Got questions? We've got answers! Join our Pilot Recruiters at the Hyatt Regency Los Angeles International Airport for a Pilot Hiring Event on October 11.
PLUS join us for a free lunch and watch the planes land at In-N-Out Burger outside of LAX from 11 AM – 1 PM!
In-N-Out: 9149 S. Sepulveda Blvd
Come by to learn more about how you can earn up to $187.5K in bonuses and earn industry leading pay.
When
October 11, 2022
Where
Hiring Event: Hyatt Regency LAX
8:00 – 11:00 AM, 1:00 – 5:00 PM
Lunch Social: In-N-Out Burger
11:00 AM – 1:00 PM