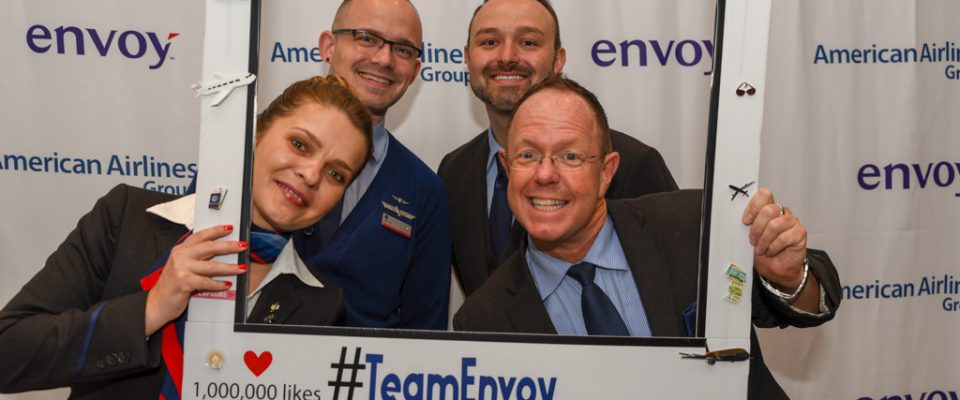 Ready to earn your wings? Now's your chance to fly! Members of our team will be holding a hiring event on June 7 in Chicago – Stop by to learn how you can become an Envoy Flight Attendant!
Business Professional attire is required. Please also note that Envoy's Flight Attendant Appearance Policy does not allow for visible tattoos. Tattoos on any area of the head, neck, fingers, and hands are not acceptable. If you need to contact us with any questions regarding the Appearance Policy we encourage you to do so prior to scheduling an interview. Applicants with visible tattoos will be released from the interview.
*Please remember to bring two forms of identification.
WHEN:
Friday, June 7
Doors will open at 8:30 a.m., presentation will begin at 10:00 a.m.
*Space is limited, please arrive at our facility 20-30 minutes early. Late arrivals will not be allowed to participate in an interview. Offers may be made on the spot so please plan on spending as much time as necessary at the event.
WHERE:
Embassy Suites Chicago- Schaumburg/Woodfield
1939 N Meacham, Schaumburg, IL 60173