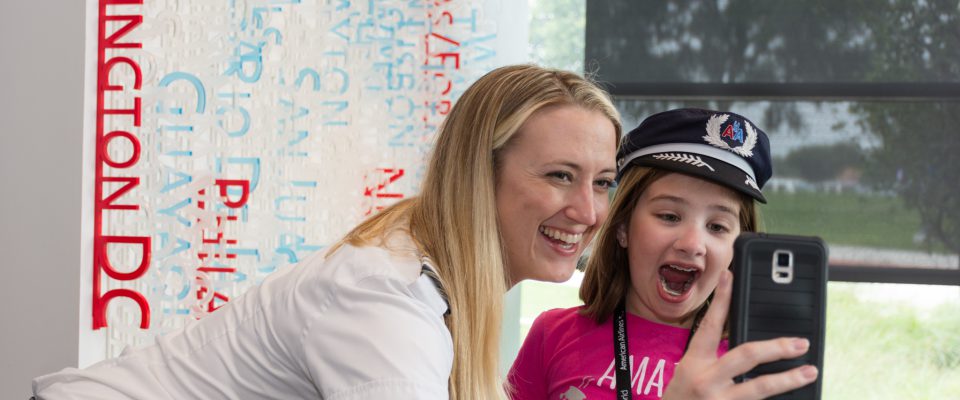 Join women professionals from across the aviation industry as we explore the world of flight! Envoy is proud to be both a sponsor and presenter, along with American Airlines and members of Women in Aviation International.
Girls will hear from women in aviation including engineers, professionals and pilots, featuring Envoy's very own, First Officer Arianna Campo. Meet and speak with aviation professionals and learn the basics of flight by participating in aviation STEM challenges and flight simulations.
SCHEDULE OF EVENTS:
Saturday, February 24
10:00-10:30 AM – Welcome
10:40AM-11:40AM – Session 1
11:50AM-12:50AM – Session 2        
WHERE:
4601 Texas HWY 360 at FAA Rd, Fort Worth, Texas 76155
All activities will be included with Museum admission – Program recommended for girls ages 8-16. Limited spots, please RSVP to Lauren.Giffin@aa.com if interested in attending.