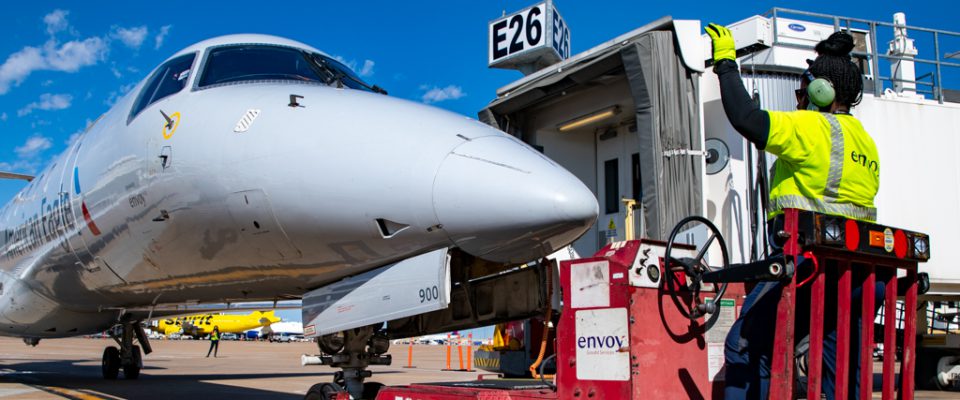 We're hiring Ramp Agents to join #TeamEnvoy at the Little Rock Regional Airport (LIT)! Work outside servicing aircraft, handling luggage and guiding planes. On the job paid training, no experience required. The new pay rate for this position is $13.77 per hour!
We will be holding socially-distanced hiring event — no experience required! Walk-in interviews are welcome but please apply online (REQ ID #2862) before you visit us.
Please remember to bring a valid driver's license (photocopy needed) and a second form of identification (birth certificate/passport), as well as a diploma or transcript from either high school or college (photocopy needed). Business-casual dress attire and face covering required.
WHEN:
Thursday, May 6, 2021
9:30am – 5pm (Please apply online prior to attending. Walk-ins are welcome.)
WHERE:
2202 Bond St., Little Rock, AR 72206