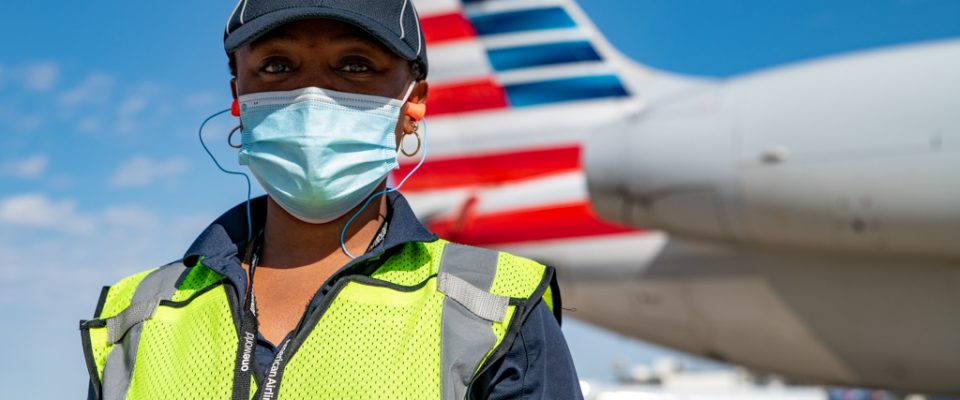 As a part-time Ramp Agent, you will work outside servicing aircraft, transporting luggage and guiding planes.
Part-time Customer Service Agents work indoors greeting passengers, providing customer service by giving them a seamless check-in/ticketing experience while also collaborating with their team to ensure flights are sent out safely and on time.
As an Envoy team member you will fly for free on American Airlines PLUS receive benefits and 401K + match! The new pay-rate for these positions is $14.28 per hour.
Apply now before attending your interview and complete the full application. Candidates must be ready to complete pre-employment the same day:
> Part-time RAMP AGENT bit.ly/3t8izUe
> Part-time CUSTOMER SERVICE AGENT bit.ly/3xBPOmg
What should I bring to my interview?
Please remember to bring a copy of your resumé, a valid driver's license (photocopy needed) and a second form of identification (birth certificate or passport). Please dress in business casual, wear a face covering and maintain a 6 ft. of social distance.
WHEN:
Tuesday, May 11, 2021 from 9am – 2pm (hiring will be done on the spot)
WHERE:
Birmingham-Shuttlesworth International Airport
Room A, Lower Level next to the Police substation
5900 Messer Airport Hwy., Birmingham, AL 35212
PARKING IS $1.00 PER HOUR IN THE PARKING DECK