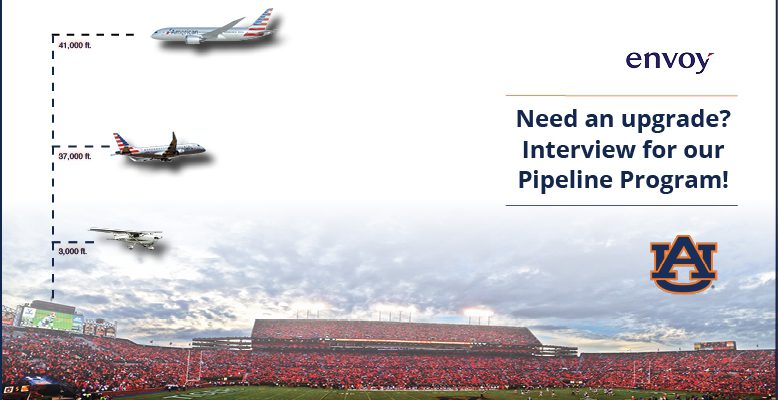 Calling all Auburn University Pilots! Are you ready to upgrade to 37,000 feet? Envoy is looking for passionate pilots to join our team.
Members of our Pilot Recruitment Team will be meeting with potential candidates and conducting interviews at the Auburn University Airport in the Flight Education Complex the last week of August through September. If interested in scheduling an interview or learning more about our Pipeline Program and a career with Envoy, please sign up here!
Available interview dates:
August 31
September 1
September 14-15
September 27-28
If you have any questions about the interviews, please contact Captain Taylor Hinckley at taylor.hinckley@aa.com or First Officer Scott Deavers at scott.deavers@aa.com. War Eagle!