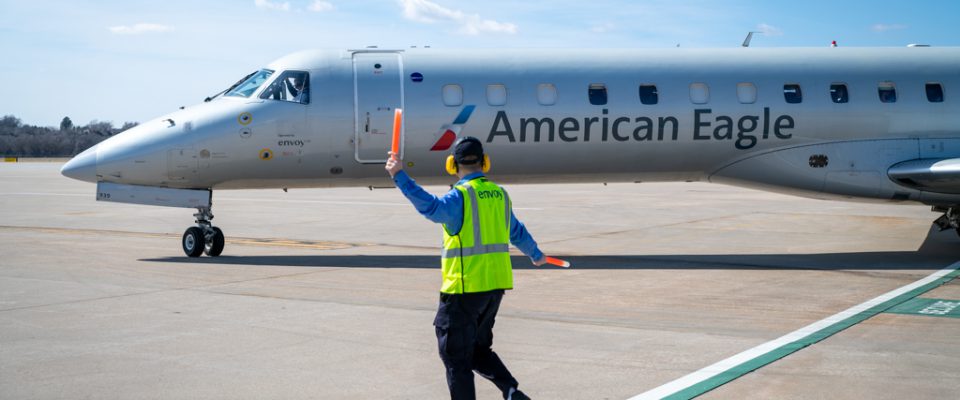 As a part-time Ramp Agent**, you will work outside servicing aircraft, transporting luggage and guiding planes at Little Rock Airport (LIT). The pay rate for this position is $13.77 per hour plus benefits, 401(k), a $1,500 summer bonus* and travel perks — which means you will fly for free on the American Airlines global network.
**Shifts may rotate.
*Terms and conditions apply, speak to an Envoy recruiter for full details.
Apply now online before joining us for our open house hiring event (REQ 2862): bit.ly/33BenSA
What should I bring to my interview?
Please remember to bring a copy of your resumé, a valid driver's license (photocopy needed) and a second form of identification (birth certificate or passport). Please dress in business casual, wear a face covering and maintain 6ft. of social distance.
WHEN:
Wednesday, May 12, 2021
10am – 4pm (Walk-ins welcome)
WHERE:
TAC Air
2401 Crisp Drive, Little Rock, AR 72202