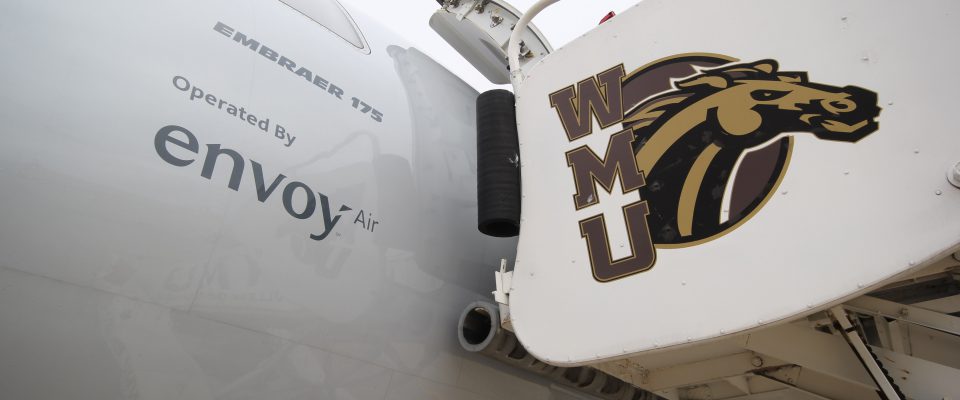 Our Pilot Recruitment Team will be at Western Michigan University on October 29-30! Join us at any one of our meet-ups for the chance to learn more about the Envoy Cadet Program and how we can set you on a direct career path to American Airlines.
Schedule:
Tuesday, October 29
Our Pilot Recruiters will be speaking with Women in Aviation at 6 p.m. and Alpha Eta Rho at 8 p.m.  in the WMU Bernhard Center.
Wednesday, October, 30
You can find our Pilot Recruiters in a booth in the WMU Flight Ops Building.