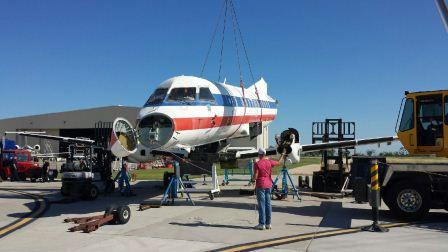 This month, Envoy donated two Saab 340B aircraft from storage in Abilene (ABI) to the Texas A&M Engineering Extension Service (TEEX), for use by their Fire Training and Emergency Services team when training first responders.
"A special crane was brought in to disconnect, lift and load the fuselage onto transport trucks, followed by the wing assembly," said Harley Hall, Managing Director EASI. "They're on their way to a second life at the Brayton Fire Training Field, where they'll teach firefighters how to respond to an aircraft accident."
Envoy is proud to support the College Station community and TEEX, which has provided fire training in College Station for emergency responders since 1929. It now offers instruction to more than 81,000 emergency responders each year, from all 50 states and 45 countries.
(Thanks, and Gig 'em!)