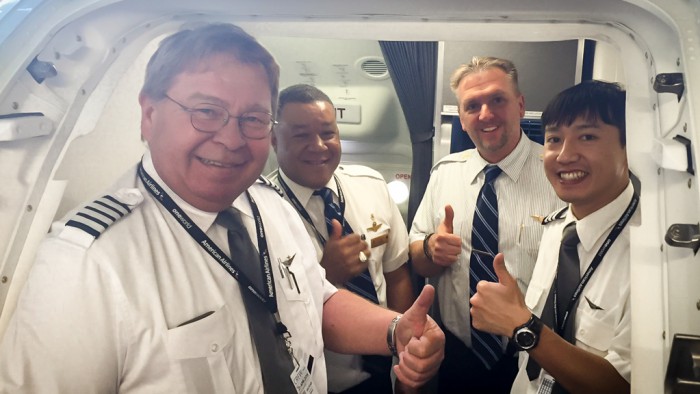 For the past year, teams all across Envoy have been working around the clock to prepare for the smooth introduction of 40 new Embraer 175 (E175) to our fleet. And today the FAA formally approved the addition of the E175 to Envoy's operating specifications – weeks ahead of schedule!
"This outstanding achievement is testament to the dedication and professionalism of the Envoy team, and I'm so proud of the work that everyone has done to prepare for the E175 to enter scheduled service next month," said President and CEO Pedro Fábregas in a letter to all employees. "All while we continued to operate a safe and reliable airline with record-setting performance."
As exciting as it is for Envoy to operate this new fleet, the E175 will provide an even better travel experience for American's customers. With 76 seats, a premium cabin with first class amenities and a roomy main cabin with full-size overhead bins, the E175 offers a seamless transition for customers connecting from regional to mainline flights. American has given Envoy a fleet commitment of 40 E175s, with options for up to 90 more.
Envoy expects to receive three additional E175 aircraft from the factory in February, and will launch the first scheduled E175 American Eagle flight on Feb. 11. The airline will continue to average two new E175 aircraft per month through
"My thanks to Jim Winkley, Vice President E175 Project, for his leadership on this effort – and to everyone throughout Envoy who played a part in our successful fleet expansion," added Pedro.
Shown above are Envoy Captain Mike Rezich, Flight Attendants Jim Witcher and Mike McCoy and First Officer Joe Fung celebrating FAA approval!