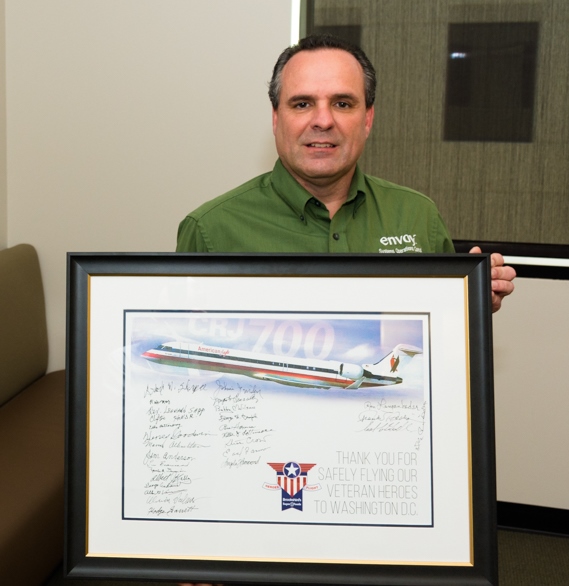 Envoy had the honor and privilege to donate a charter flight to carry a number of WWII veterans on the Honor Flight/Heroes Flight from Monroe, La., to Washington, D.C., in September 2015.
Sponsored by Brookshire's Super 1 Foods grocery chain and American Airlines, the flight included 22 WWII veterans and six Korean War Veterans, as well as more than 20 support staff and escorts. The Envoy crew members were all volunteers, selected because they are all current military members, veterans themselves or active as veteran advocates.
Shown here is Robert Nault, Director of Systems Operation Control (SOC) for Envoy, who recently received a touching memento of the flight – a framed note of thanks from Brookshire's, signed by all of the veterans who made the trip.
"It's such a privilege to be part of these events," said Robert. "We owe all of these veterans a debt of gratitude for all that they sacrificed for our country. Envoy couldn't be prouder to help make these trips possible."