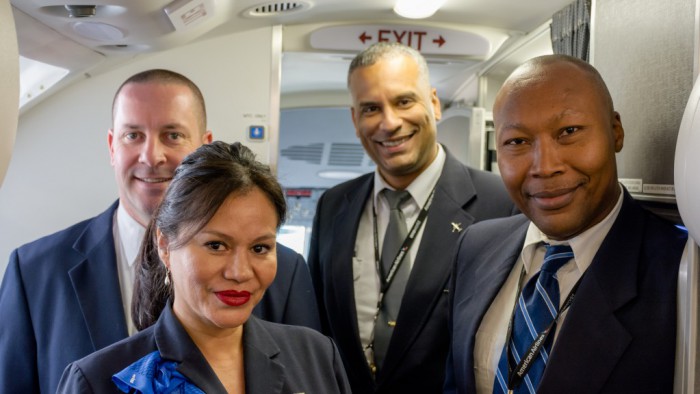 This morning, passengers traveling from Dallas/Fort Worth (DFW) to Little Rock (LIT) on flight 3104 were treated to a very special upgrade. Instead of boarding the scheduled CRJ-700, they became the first revenue passengers on Envoy's new fleet of Embraer 175 (E175) aircraft. Shown above are Captain Curtis Sapp, Flight Attendant Rocio Johnson, Captain Samuel Ayala, Flight Attendant Jerol Jackson, the crew who had the honor of this maiden flight.
"Today marks another great milestone in our journey – and one that comes well ahead of schedule," said Jim Winkley, Vice President E175 Program. "The first revenue flight on a brand new E175 is an important event for all of Envoy – the plane represents the future of our company. You'll be seeing more E175s across the system as we welcome two more to the fleet each month."
Envoy's first scheduled E175 flight will take place on February 11.