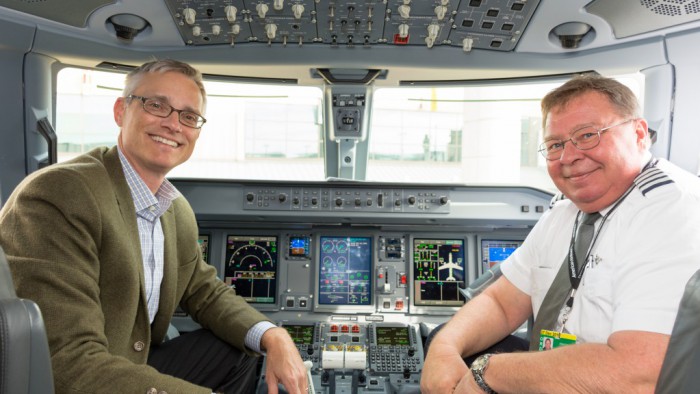 This morning, American Airlines Chief Operating Officer Robert Isom joined Envoy leaders at Dallas/Fort Worth (DFW) for a personal tour of one of Envoy's new Embraer 175 (E175) aircraft. While visiting, Robert also met with Captains Mike Rezich (above right) and Vimal Trivedi, who were preparing to take the E175 on a training flight.
"Congratulations to Envoy; you've done a remarkable job bringing on the new E175s," said Isom at the end of the visit. "I can't wait see all 40 get on board and look forward to what comes after that, too!"
"The pilots we train today will flow through and work for American tomorrow," added Envoy President and CEO Pedro Fábregas. "The E175 is not just great for Envoy's future – it's great for our pilots who have a direct career path to the mainline."
Scheduled revenue service for Envoy-operated E175 aircraft will begin on Thursday, Feb. 11.