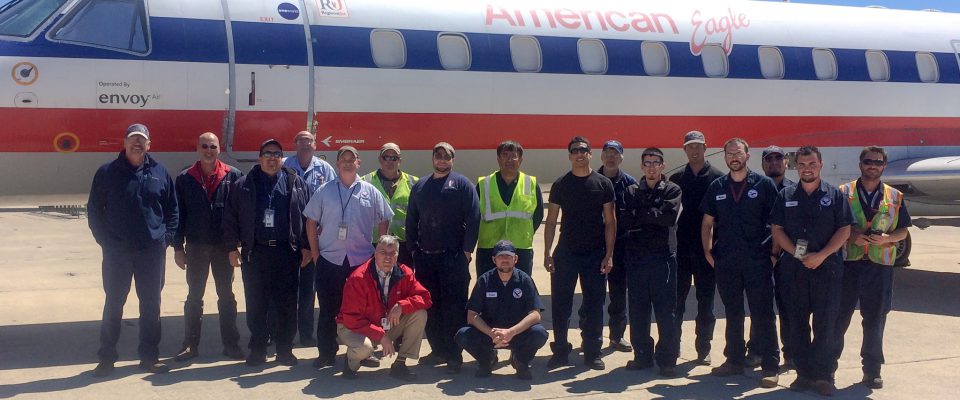 As we announced earlier this week, American is bringing three Embraer 140 (E140) aircraft back from storage in San Angelo (SJT) in time for Envoy to begin operating them in May. The Envoy and Eagle Aviation Services Inc. (EASI) teams immediately sprang into action to evaluate the aircraft and expedite their return to our fleet.
"Just days after we were notified of American's plans, Envoy's Maintenance Planning team had preliminary bills of work (BOWs) ready for us to perform the required maintenance," said Harley Hall, EASI Managing Director. "The following day, they provided the necessary BOWs to bring the aircraft back from SJT. And by the next morning, a team of AMTs from EASI had already arrived onsite in SJT at 0900 to begin the work needed to ferry the first aircraft back to Abilene (ABI)."
Once they arrive at EASI's Maintenance Base in ABI, the aircraft will undergo a full "heavy check" to inspect every inch of the aircraft to ensure airworthiness – a process that takes up to 26 days per aircraft. "We'll be ready to have these aircraft in service by mid-May," added Harley. "A great story of what Team Envoy and EASI can do, together."
Shown above is the EASI team, planeside in San Angelo with one of our returning aircraft.