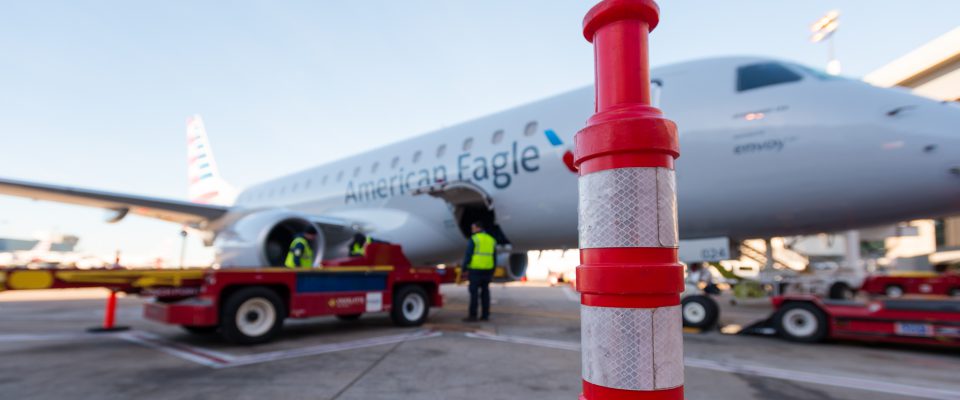 Envoy's commitment to safety is the foundation of everything we do, and with the support of employees all across the company, we have built a safety culture unrivaled in our industry. Today the company announced an upcoming shift in leadership of the Safety, Security and Environmental (SSE) organization that ensures it continue to stay focused on the safety of our employees, customers and equipment at all times.
Vice President Lisa Gibbs has announced her plans to retire after 30 years of service to American Airlines and Envoy, effective April 30. Replacing Lisa in this critical role will be Captain Scott Trepinski, a pilot of 31 years and member of the Envoy team since 2001.
"My sincere thanks to Lisa for her many years of dedicated service," said President and CEO Pedro Fábregas. "Under her leadership, Envoy has become a safer place to work – not only are employee injuries down, but our aircraft damages are also significantly reduced."
Envoy's Safety Management System maintains the highest level of certification by the FAA, and consistently receives exemplary marks in Department of Defense and IOSA audits. Most recently, her team supported the smooth introduction of the Embraer 175 to Envoy's fleet, ensuring all stations were trained on all safety features and procedures of the aircraft. "This team's unwavering focus on running a safe and secure operation has been immensely gratifying," said Lisa. "As many people know, I'm an avid sailor, and I'm confident that as I sail off into my next adventure, Envoy remains in good hands."
Captain Trepinski currently holds the position as Envoy's Managing Director of System Safety and Security. He is also a qualified Incident Commander, providing disaster relief and emergency services with FEMA and the US Air Force. Since joining Envoy, Scott has served in a number of key roles, including Saab and Embraer Fleet Manager, FM1 Program Manager, ASAP Manager and in AOSC Security as liaison with the TSA, DOD and numerous law enforcement agencies.
Scott graduated from the University of Arizona with a bachelor's degree in Industrial Systems Engineering, later attending the University of Dallas for MBA studies.
"I'm delighted to welcome Scott to this role, as he is uniquely qualified to carry on the Safety culture that Lisa has established," added Pedro.