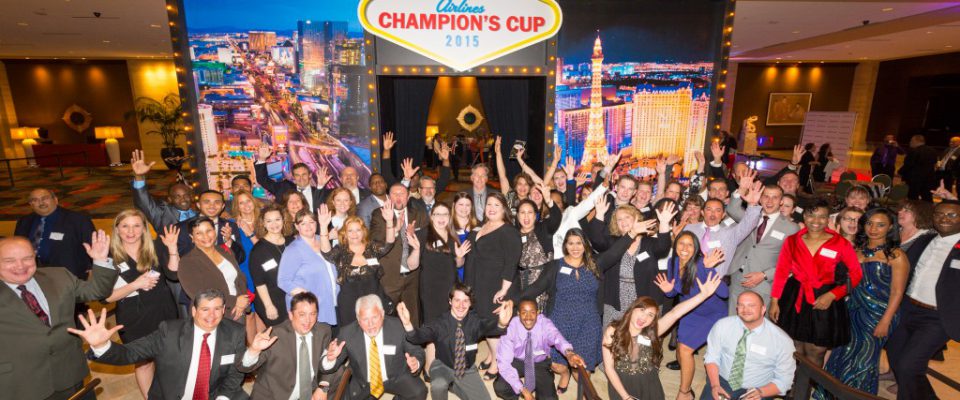 On Tuesday, April 12, hundreds of American Airlines and Envoy employees from domestic and international stations across the system gathered in Dallas to be honored at American's Champion's Cup gala, celebrating all of last year's Customer Cup winners. The Customer Cup competition measures individual airports on their performance in a number of key metrics, such as on-time departures and arrivals, baggage handling and customer satisfaction.
Of the 25 domestic stations recognized for outstanding performance, eight are Envoy stations, eight are mainline stations with Envoy employees and three are stations handled by third parties where Envoy provides oversight. We also have employees in Nassau (NAS), one of the international stations featured at the event.
The highlight of the evening was the announcement of four stations selected as winners of the coveted "Champion's Cup." Of the four winning stations, Envoy factored into three, including Envoy's Kalamazoo (AZO) team, Milwaukee (MKE) where we provide ground handling, and Los Angeles (LAX), where Envoy handles the regional operation.
"Winning the Customer Cup takes an extraordinary team effort," said John Jaynes, Senior Vice President Customer Services. "I'm extremely proud of all of our stations whose hard work was showcased – and especially proud that Envoy was honored with three of the four Champion's Cup wins!"