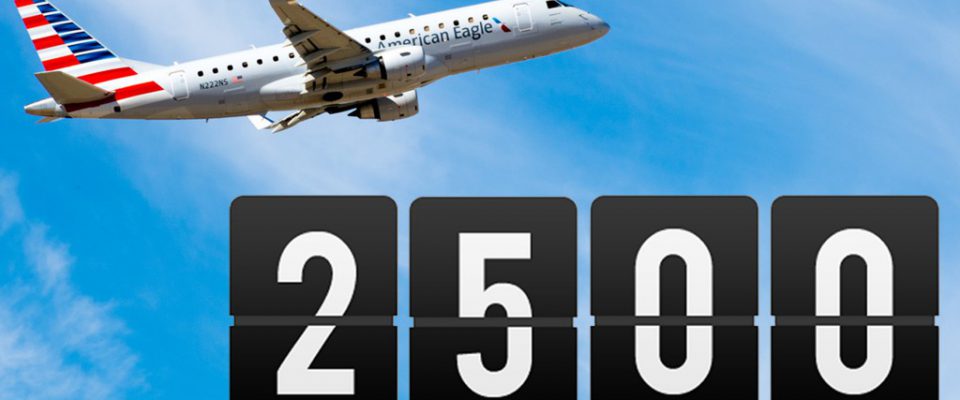 As American Eagle flight 3217 departed Dallas/Fort Worth (DFW) for Northwest Arkansas (XNA) at 3:36 p.m. today (four minutes early!), it marked the 2,500th Embraer 175 (E175) flight operated by Envoy without a single controllable cancellation. Crewmembers included Captain Jim Bouck, First Officer Santiago Giraldo, and Flight Attendants Lacey Smith and Colleen Quinn.
"This is a tremendous achievement for the entire Envoy team," said President and CEO Pedro Fábregas. "And it once again demonstrates our absolute focus on providing safe and reliable service to American Airlines and its customers. I am immensely proud of everyone whose hard work and commitment led to this success."
"With new E175s arriving monthly, Envoy will begin operating to a number of additional cities in June when the summer schedule kicks in," added Jim Winkley, Vice President E175 Aircraft. "So we're looking forward to even greater operating performance in the months ahead."
"This is a great achievement, congratulations to Envoy," added Embraer CEO Paulo Silva. "We are big partners, and Envoy can count on Embraer."
Congratulations, Team Envoy!