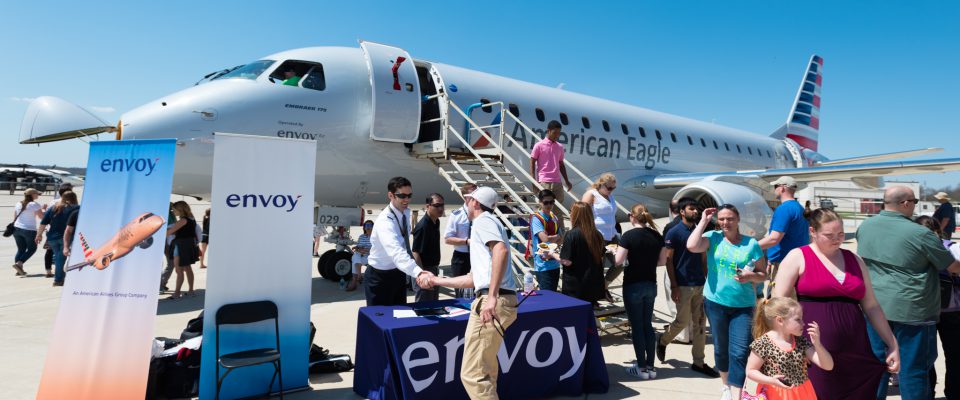 On Friday, April 16, our newest Embraer 175 (E175) aircraft – N229NN – flew to Lafayette, Indiana to participate in Purdue University's 2016 Aviation Day event.
The event gave aviation students and enthusiasts, families and the general public an opportunity to see regional jets up close and ask questions directly to flight crews and mechanics on site. Many families attending the event with young children had never traveled by air before!
"Events such as these allow us to connect with the next generation of pilots, mechanics and the broader regional communities that we serve," said Capt. Jon Reibach, who, along with Capt. Graham Kyle piloted the E175 to and from the event. "And they also give us a chance to show off all the technology and engineering of our new E175s – the one we brought was almost fresh from the factory, with just 85 hours of flying time on it!"
Purdue held their first and only other Aviation Day event on June 13, 1911, and people came from miles around to see two biplanes land in a grass field. More than one hundred years later, and this year's event featured three Embraer 175 regional jets, one Canadair CRJ-900 NextGen, various other small, single-propeller planes, and four US Army Blackhawk helicopters.
Thank you to everyone who helped make the 2016 Aviation Day a success.