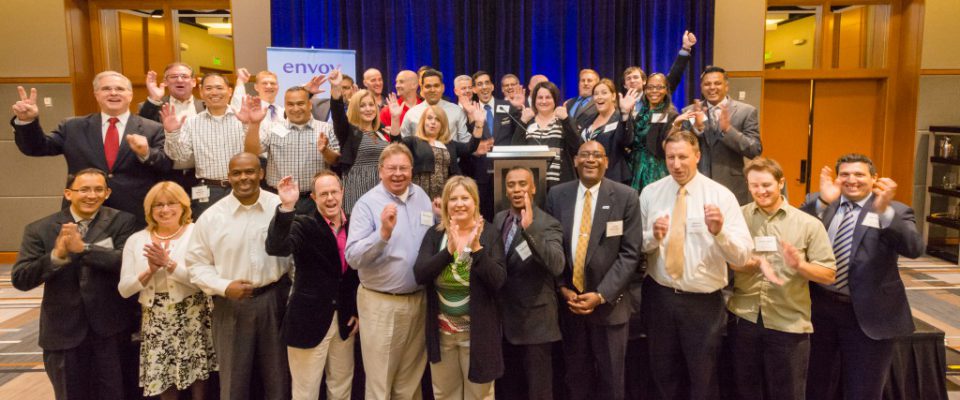 The Envoy President's Award was introduced as a way to recognize those employees who consistently go "above and beyond" in whatever they do – for customers and colleagues alike.
"Envoy has some of the best people in our business – hard-working, professional and dedicated," said President and CEO Pedro Fábregas. "We ask a lot of our people, and they deliver."
Employees were asked to nominate their outstanding colleagues and all nominations were reviewed at the end of the year. For 2015, we selected 40 winners and presented their awards at a celebration luncheon on Wednesday, May 4 in Dallas/Fort Worth.
"On behalf of the more than 14,000 Envoy employees, I would like to personally thank each of you for your contributions – you are the "best of the best," added Pedro.