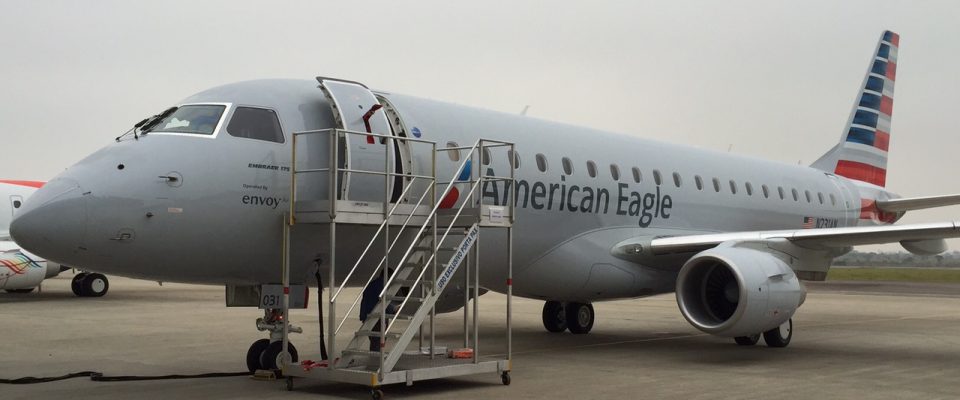 It was a busy weekend for Envoy's Embraer 175 (E175) fleet, as our twelfth new E175 arrived from the factory in Brazil on Saturday.  It also marked our 100th day of service with the aircraft, following FAA certification to operate the new fleet.
On Sunday, the Envoy team achieved yet another milestone – extending our reliability record on the E175 to 3,500 flights without a single controllable cancellation!
"I'm so proud of the work that our team continues to do – day in and day out – to ensure we operate this new aircraft safely and on-time," said Jim Winkley, Vice President E175 aircraft. "Despite weather challenges and an increased flight schedule, our people have remained laser focused on maintaining a flawless E175 operation. My thanks to everyone for their hard work!"
We expect two additional E175 deliveries this month, bringing Envoy's E175 fleet to 14 of the 40 aircraft that are on firm order with Embraer.