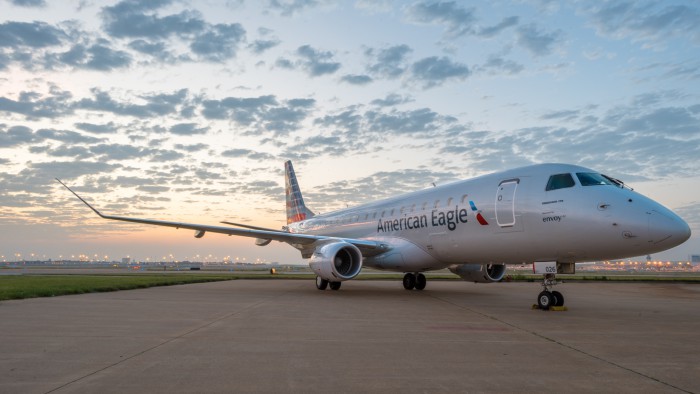 Flight 3175, which departed Wichita (ICT) for Dallas/Fort Worth (DFW) yesterday wasn't just a milestone for Envoy, but a record-breaking achievement as well. Envoy is now the first carrier in North America to achieve 6,000 Embraer 175 (E175) flights without a controllable cancellation since the start of revenue service.
"Bringing a new fleet type into service with this kind of reliability is great for Envoy, American, Embraer and the thousands of customers who fly our routes," said Envoy President and CEO Pedro Fábregas. "Everyone involved with this project should be proud – we're making history."
"We've had some challenges along the way, but we've adapted, recovered and worked hard to keep E175 operational performance high, often several points above Envoy system performance" said Vice President, E175 Program, Capt. Jim Winkley. "This doesn't happen by accident – thank you everyone for your hard work. Keep it up!"
Here's to the crew of flight 3175,  as well as everyone who continues to make the E175 program a success.