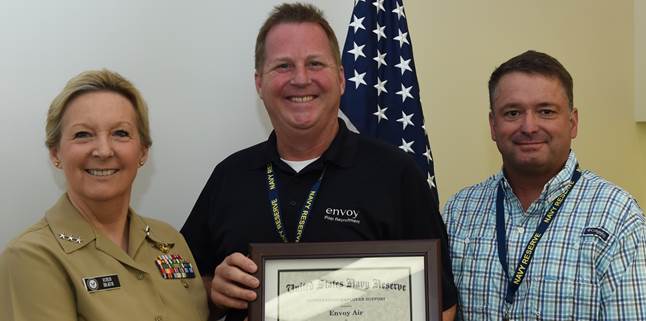 On June 24, the U.S. Navy Reserve hosted a special event to recognize companies that employ a large number of current and veteran U.S. Navy Reserve sailors. Vice President, Flight Operations, Capt. Ric Wilson and Director, Crew Scheduling John Dixon represented Envoy at the event and accepted the commendation on behalf of the company.
"Employers like [Envoy] are a key element in every Reservist's life," said Vice Admiral, U.S. Navy R.R. Braun in a letter to attendees. "The service each Sailor provides to the Fleet is achieved in no small part due to your company's patriotism, understanding and support."
Here's to all our current and veteran service members – thank you for all that you do.