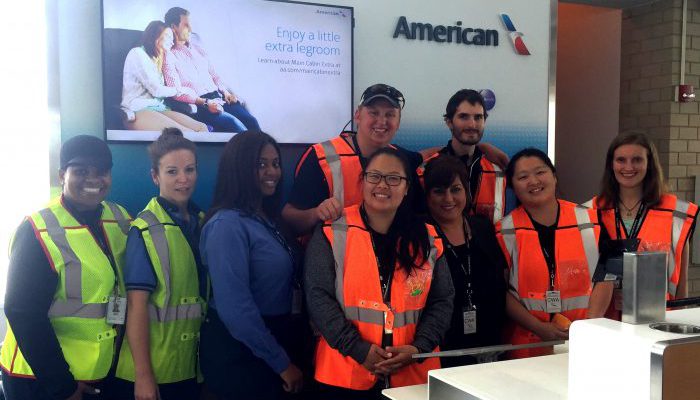 We're excited to announce that American Airlines has recently awarded Envoy the ground handling business at three new stations – Detroit Metropolitan Airport (DTW), Central Wisconsin Airport (CWA) and Stillwater Regional Airport (SWO).
The Envoy team in CWA started service in June, adding 20 new employees at the station (shown above). The work in DTW and SWO will begin in August.
"We're excited to continue growing our ground handling business," said Regional Managing Director Greg Ricketts. "That means increased staffing at all of these stations – in addition to the new employees already in place in CWA, we're currently hiring more than 150 new Station Agent positions in DTW and SWO to assist with this transition."
"Our expanded ground handling operation is a testament to American's confidence in Envoy," added Kevin Ward, Vice President Airport Services Planning. "Our focus on providing safe, reliable and friendly service to our passengers, ensuring they arrive at their destination on time and with their bags, is driving our outstanding performance this year – and key to our continued success."
Interested in joining the Envoy team?  See www.envoyair.com/careers and apply today!