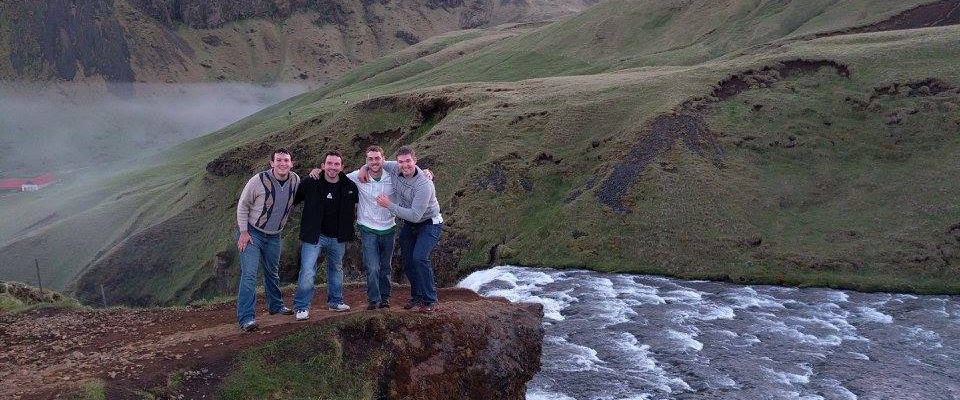 By Brennan Walter, Lead Station Agent, Manhattan, Ks. (MHK)
One of my favorite "work perks" is the opportunity to travel almost anywhere in the world. Lucky for me, my coworkers have become some of my closest friends and we have formed a travel group so that we can take advantage of our travel privileges together. Matthew Eakes, David Leach, Ryan Weisenburger and I most recently took a trip to Iceland, where we spent six days full of activities and sightseeing—an amazing experience I'll always remember!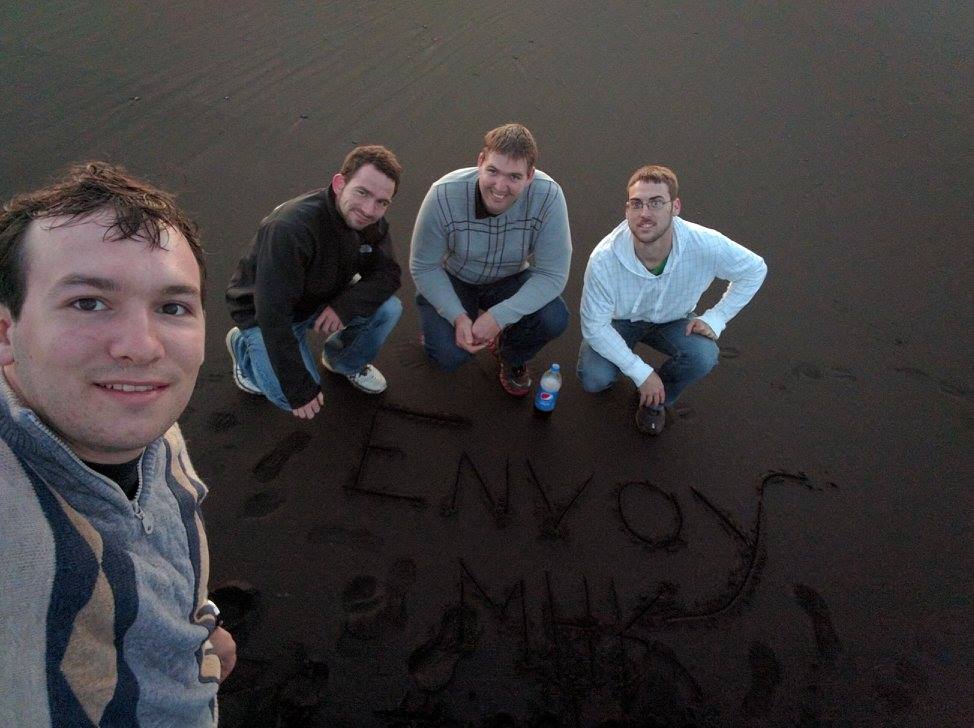 Our trip started with a flight from Kansas City to New York on American Airlines, then we took advantage of our travel agreements with other airlines to fly Iceland Air to Keflavík International Airport. Once in Reykjavik, we rented a car to sightsee, spending two nights in the city before driving North to Akureryi. While in Reykjavik we visited many beautiful waterfalls, a glacier, an arctic black sand beach and the trail of Walter Mitty. The sights were breathtaking and there was no shortage of great photo ops!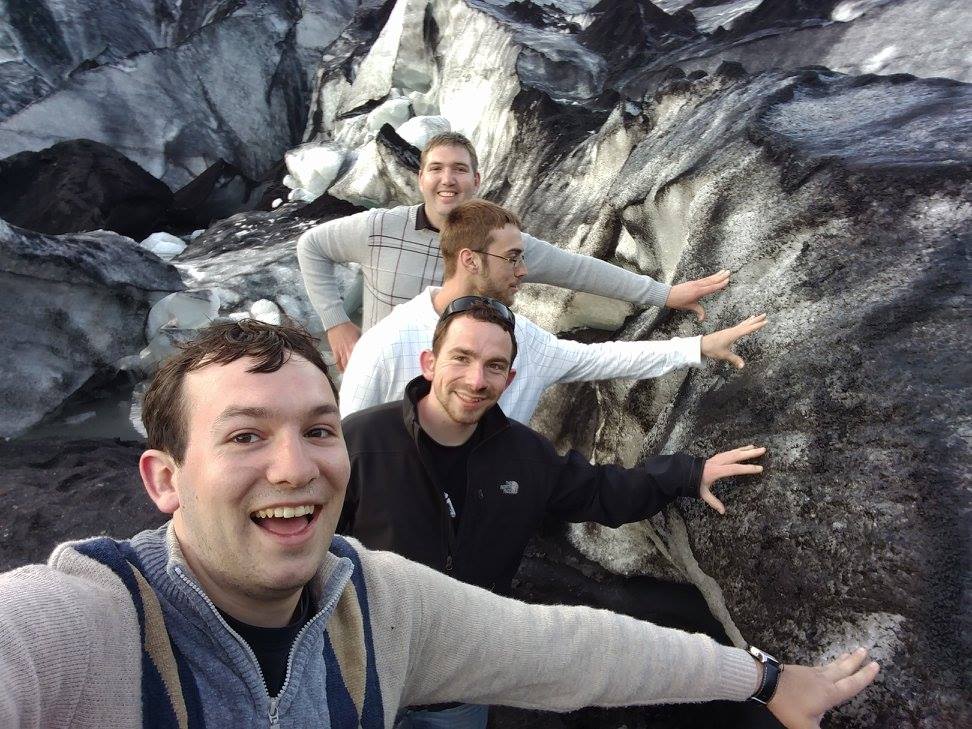 As we continued North on our adventure, we happened to see Iceland's greatest waterfall, Seljalandsfoss, from the road and stopped to get a photo and explore. This became our favorite stop of the whole trip! We were able to climb up behind the waterfall, take photos and unwind.

Another notable experience was our climb up Mt. Sulur – a once in a lifetime work out, followed by some needed relaxation in a thermal bath at the hot springs of Myatvin Nature Baths.
Every last minute we spent in Iceland was truly magical and memorable. On our final day we took a ferry across the Arctic Circle to Grimsey and spotted orca whales in the Arctic Ocean!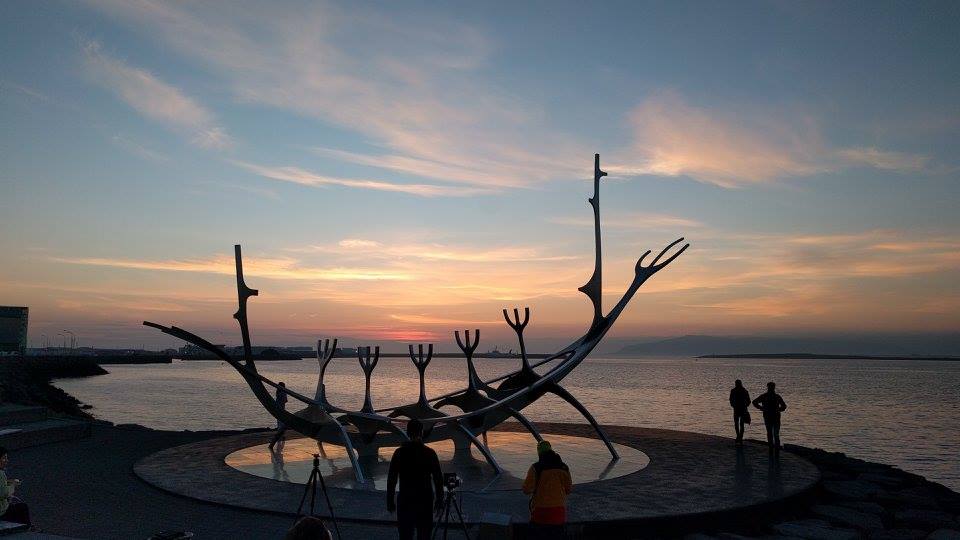 Coming home we again flew Iceland Air to Paris, then caught American Airlines to Chicago and back to Kansas City. It was a whirlwind adventure and I think it's safe to say we all had a great time. I feel so lucky to have had this opportunity and to have such a tight knit group of friends as my coworkers. I look forward to our next adventure!