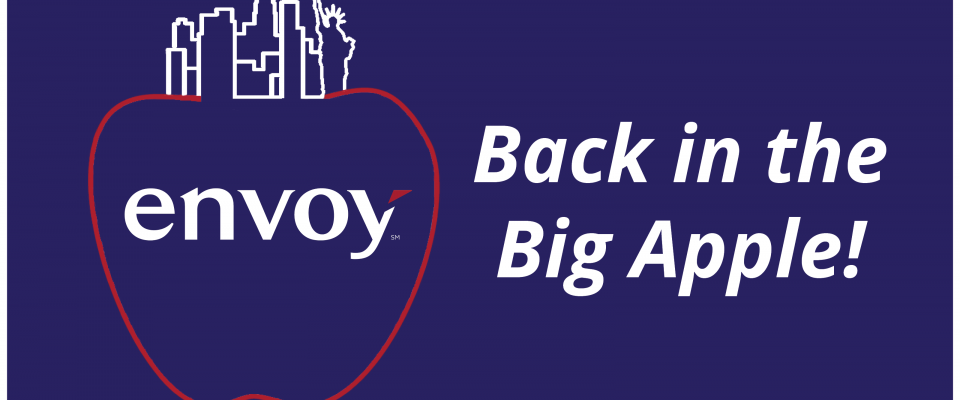 We're excited to announce that Envoy will re-open New York's LaGuardia International Airport (LGA) as a base of operations, beginning in early 2017.
"This exciting development is just the latest in a string of great news for Envoy," said Dee Temples, Senior Vice President Air Operations. "And yet another tangible result of our team's hard work and dedication to operational excellence."
As early as the first quarter, Envoy will once again have Pilots, Flight Attendants and Mechanics based at LaGuardia, joining their colleagues who currently provide ground handling services for other American Eagle flights. The carrier will operate the Embraer 145/140 family of aircraft from LaGuardia to destinations in the U.S. and Canada.
"New York is one of the world's largest and most influential commercial, financial and cultural centers – and we're delighted to soon be open for business in the Northeast once again," added Temples. "Envoy is looking forward to providing exceptional American Eagle service to a key part of the American Airlines global network.
"This development is also great news for many of our employees who live in the Northeast, who will be able to work closer to their homes and families," said Temples. "We anticipate that many of our pilot candidates will be able to bid for these New York vacancies, earning a $20,000 signing bonus on their first day of training."
Envoy offers an unmatched opportunity for pilots seeking a long-term flying career, with new hire pilots able to earn more than $58,000 their first year on the job.
"Envoy's new industry-leading starting pay – along with our up to $20,000 signing bonus, $20,000 First Officer retention bonus and guaranteed flow-through to fly for American Airlines, without any further interview – means our pilots will be among the most highly compensated in the industry," said Ric Wilson, Vice President Flight Operations. "Now, and throughout their flying career."