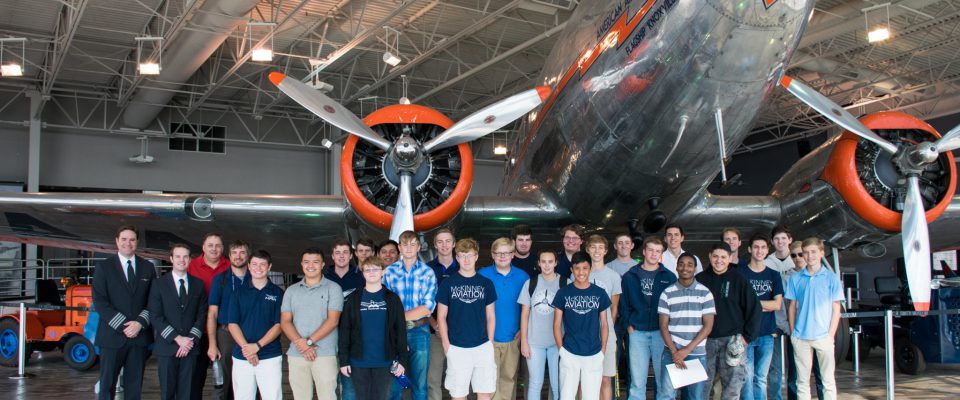 On Tuesday, October 4, aviation students from  McKinney Aviation Academy visited Envoy Headquarters (EHQ) for a behind-the-scenes tour of our operation, guided by members of the Envoy Pilot Recruitment Team; Captain Taylor Hinckley, Captain Trey Tenhet and First Officer John Colquitt.
The McKinney Aviation Academy is a four-year preparatory program that enables high school students at all MISD campuses to study the history of aviation, earn a student pilot license and gain practical experience in the field of aviation.
The group of 30 students and chaperones from the school were treated to a tour of Envoy, as well as the American Airlines Training Center, Integrated Operations Center (IOC) and C.R. Smith Museum. During the visit, the group learned all about what it takes to run a 24-hour operation and the rigorous training that goes into a successful airline.
Thanks to all the students who spent the day with us – We hope to see you again soon!