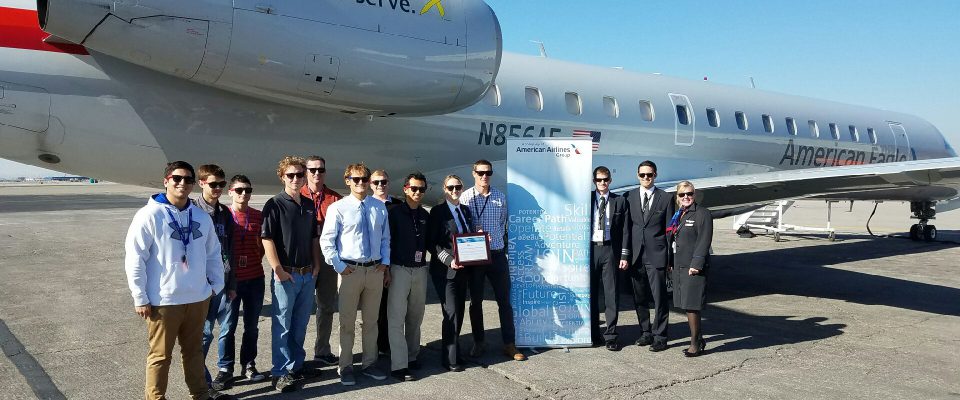 On Friday, Nov. 11, representatives from Envoy and Westminster College formally signed an agreement, welcoming Westminster into the Envoy Cadet Program. After the ceremony, students and Westminster representatives enjoyed pizza and toured an Embraer 145 regional jet.
The Envoy Cadet Program helps future pilots make a smooth transition from classroom to flight deck. "We're delighted to formally welcome Westminster College to our Cadet Program," said Capt. Ric Wilson, Vice President Flight Operations. "By enrolling in the Envoy Cadet Program, students are on a direct path to a long-term career as a commercial airline pilot with American Airlines, the largest airline in the world, offering pilots the highest pay and youngest fleet among the U.S. mainline carriers."
Welcome Westminster College – we're happy to have you as our partner!