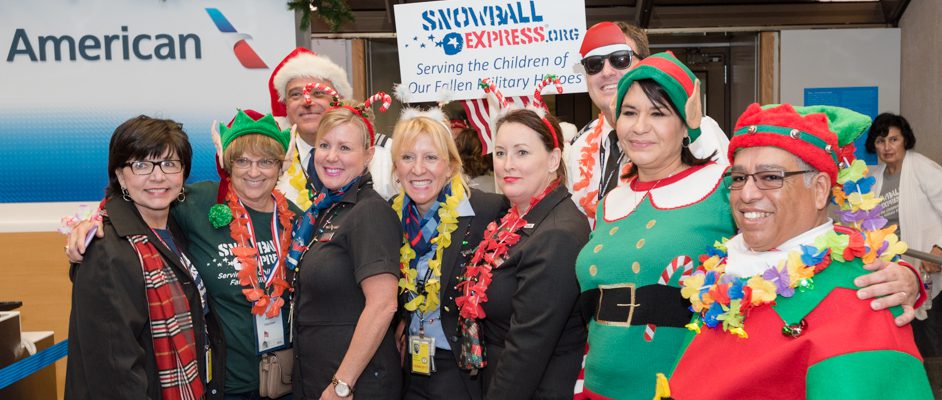 On Sunday, Dec. 11, three special Envoy charters, along with nine mainline charters and multiple commercial flights brought children from 87 cities across the United States to Dallas/Fort Worth (DFW) for this year's Snowball Express celebration.
Presented by American Airlines, Snowball Express provides an all-expenses-paid vacation for the families of fallen U.S. servicemen and women. During their time in DFW, families participate in a wide range of fun activities, including a private Lt. Dan Band concert; visits to Fort Worth attractions including the Stockyards and the Museum of Science and History; and a special "walk of gratitude" parade.
On Thursday, Dec. 15, four additional Envoy charters along with multiple mainline charters and commercial flights will take the children back home. Thank you to everyone who's working hard and volunteering their time to make this year's Snowball Express a huge success!
Follow along with this year's events on social media using #SBE2016.