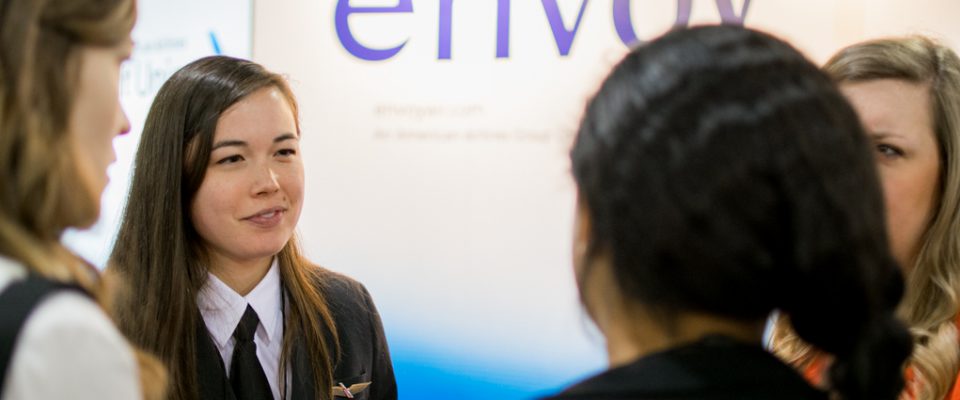 The Women in Aviation International Conference (WAI) was held this year from Thursday, March 2 to Saturday, March 4. Hundreds of aviators from pilots to dispatchers to business leaders to student interns gathered in Orlando, Fla. to share their experiences, learn more about the aviation industry and expand their careers.
The three-day event featured exhibits from numerous airlines, universities, vendors and military. Guest speakers like Vernice "FlyGirl" Armour, the first African-American woman U.S. Marine Corps combat pilot, and Boeing Executive Jeanette Ramos gave inspiration to the hundreds of attendees looking at a long-standing career in aviation and shared their knowledge of how to navigate through the ever changing industry.
A few attendees were kind enough to share why they attend conferences like WAI and what it is they hope to extract from the experience. Here are the stories of a student pilot, aspiring aviation business leader and hopeful student intern interested in airline operations.
Melanie Fleck, 21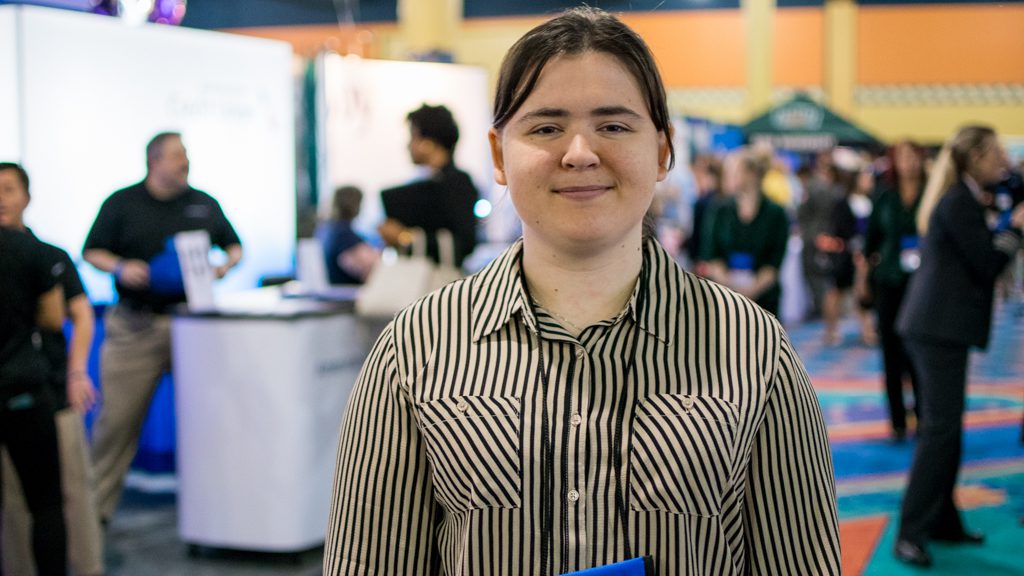 Melanie came to WAI to check out which airlines could offer her a fulfilling career as a pilot. She stopped by Envoy's booth to chat with Pilot Recruiters to gain more information, but mainly to help solidify her decision to join the Envoy team.
A student of Southeastern Oklahoma State, she's interested in Envoy for it's cadet and flow-through programs. She's currently gaining hours on a Cessna 172, and looking to become a flight instructor at a school close to her home.
"I look at regional airlines like Envoy and see that they and American Airlines have great name recognition, which means a stable job," said Melanie. "Plus, going from Envoy to American is made simple without additional interviews."
Hopefully, Melanie chooses Envoy and American, because her dream aircraft would be the 787 Dreamliner with that inimitable red, white and blue tail.
Madison Stomberg, 23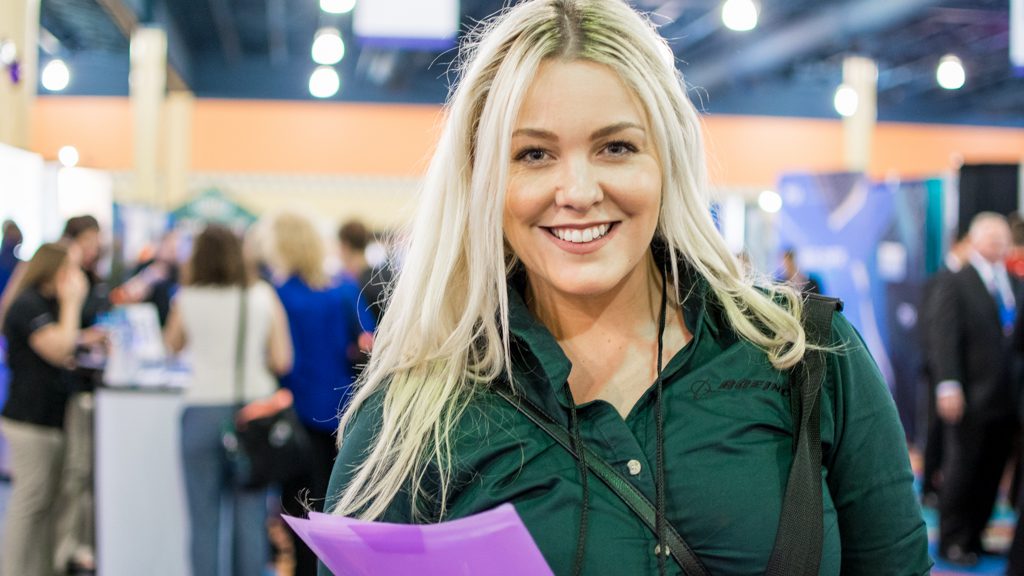 Madison stood waiting in line to have her resume reviewed by industry experts in hopes that she could climb the corporate ladder at Boeing. Currently attending City University in Seattle, the Business Management student also works on the KC-46 program — a prototype aircraft used for military operations fashioned from a 767 Jetliner.
Madison's career goals are a great example of the varying degrees of professional outputs in the aviation industry. Her main reason for joining WAI and attending the conference is to maintain a trajectory into a leadership role at Boeing.
"There's not really a huge female presence in the industry," said Madison. "That's why I'm here trying to take on these roles and to share the strong skill-sets women possess like critical thinking and efficient productivity."
Madison also says that her time at the conference has been very inspiring and loves that many women are reaching their goals.
Mallory Nolen, 18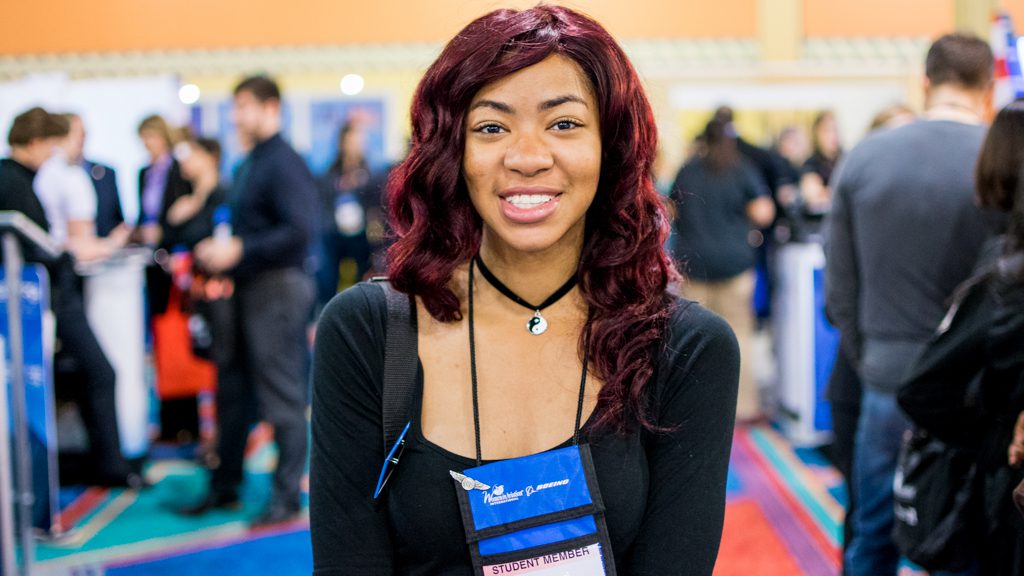 Young Mallory wasn't looking to fly planes or become a business leader (well, maybe, somewhere down the road). She was interested in an internship with airline dispatch.
At the Envoy booth, recruiters told her about the Summer Internship Program where she could find her niche in Envoy Systems Operations Control (SOC).The daughter of an Aircraft Maintenance Technician, she was drawn to the operation from maintenance to crew scheduling from an early age.
"Seeing all these women interested in the same things as me is so motivational and inspirational," said Mallory.
Overall, the Middle Tennessee State student was interested in anything related to aerospace. In fact, space shuttles and NASA would be right in her wheelhouse, she says.