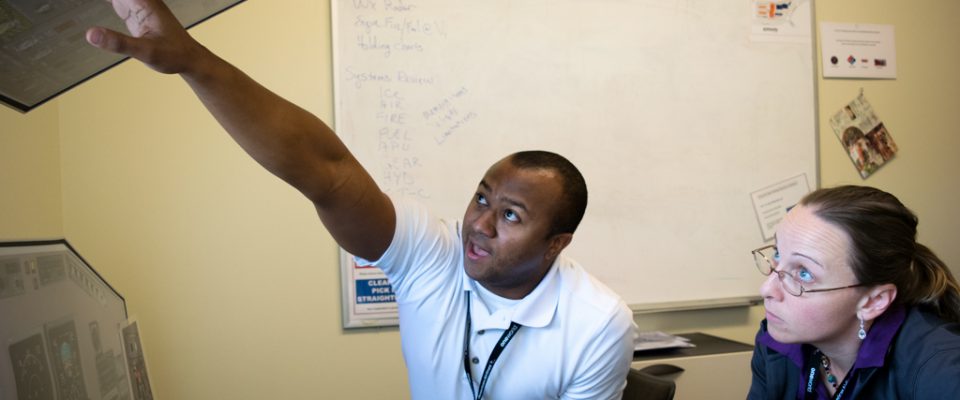 Envoy Air is immediately seeking qualified pilots to augment its Flight Training staff, to assist with training the increased number of pilots joining Envoy.
"We're experiencing a significant increase in the number of new hire pilots arriving for training," said Captain Ric Wilson, Vice President Flight Operations. "It's a great position to be in, and it demonstrates the rapid career progression you can expect when you start your career with Envoy. But it also requires additional training resources, and we're acting quickly to ensure we have those in place."
To ensure Envoy is able to quickly accommodate all of its new hire pilots in training, the carrier will be hiring seasoned, professional pilots to perform a portion of the classroom and simulator instruction. To be considered, applicant pilots must possess an Airline Transport Pilot Certificate, and previous airline experience is preferred.
"We'll still rely on our existing Flight Training team and Check Airmen to maintain the highest level of safety and proficiency," added Captain Allen Hill, Managing Director Air Operations Training. "But by augmenting our existing staff with additional experienced pilots, we'll be able to enhance and expand our training program without having to remove active line pilots from their schedules to help train new hires. This allows Envoy to perform more flying on behalf of American and its customers."
Envoy is fast becoming the regional airline of choice for pilots wanting a long-term career in commercial aviation. With this additional training capacity, new hires will be flying as Envoy First Officers even more quickly.
Click to learn more and apply to become an Envoy Professional Simulator Instructor.