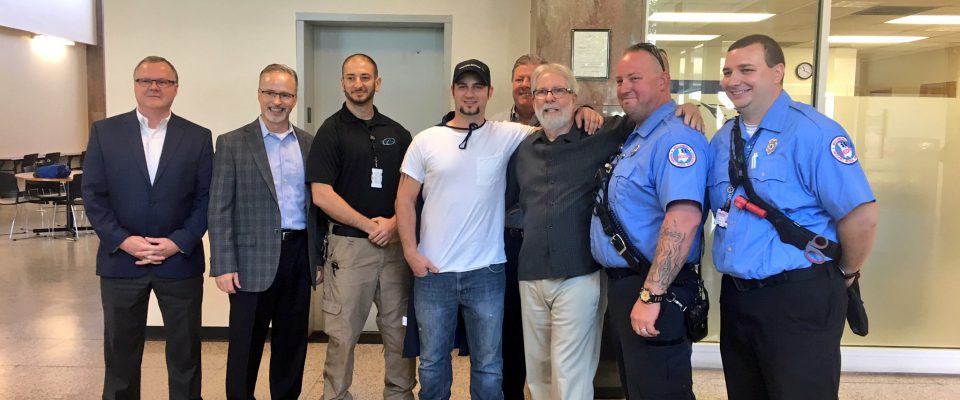 Earlier this year, Christofer Hatcu, Charlotte (CLT) Customer Services Manager (center, white shirt) was finishing his shift when he noticed a passenger on the ground and a crowd beginning to gather. Christofer, a former volunteer firefighter, assessed the passenger's condition and began CPR. He continued until paramedics arrived. The passenger whose life he saved? None other than Envoy Lexington (LEX) Station Agent, Paul Gonnelli (center, grey shirt).
"Chris saved my life and I would not be writing this [Real American Hero] nomination if it were not for him," Paul wrote after the event.
And to top it off, another passenger fell ill soon after, and Christofer performed CPR once more. Paramedics later said that neither passenger would have survived without Christofer's immediate assistance.
Chris received a Real American Hero award for his heroic actions, which includes a $1,000 prize and a very special hero cape.