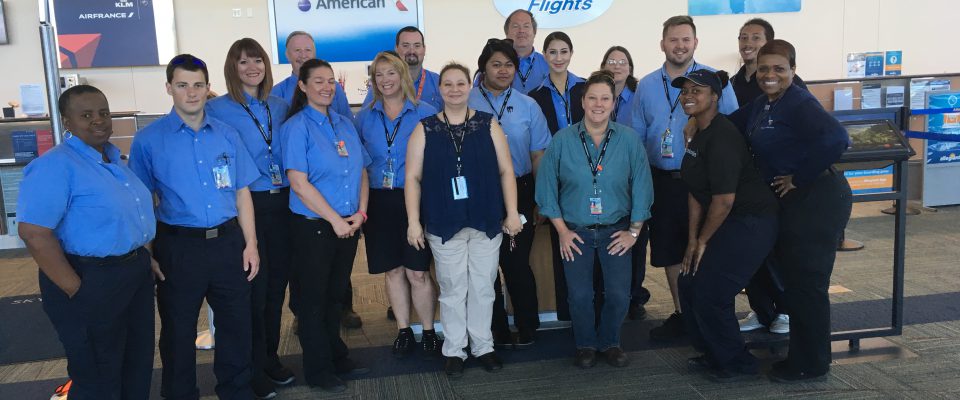 On Friday, June 2, the newly-formed Envoy team in Medford (MFR) welcomed their first flight at the station.
"This was a big event for Jackson County – the airport provided treats for the passengers, and local media were present to report the new American Airlines service in the area," said Noah Ingle, Lead Station Agent, who helped get the station ready for opening day. "A big thanks to the Envoy team who made this possible – welcome aboard!"
Customers traveling on American at MFR can fly direct on American Eagle branded aircraft to Los Angeles (LAX) and Phoenix (PHX), with daily flights currently offered to and from both locations. Here's to one of our newest stations!