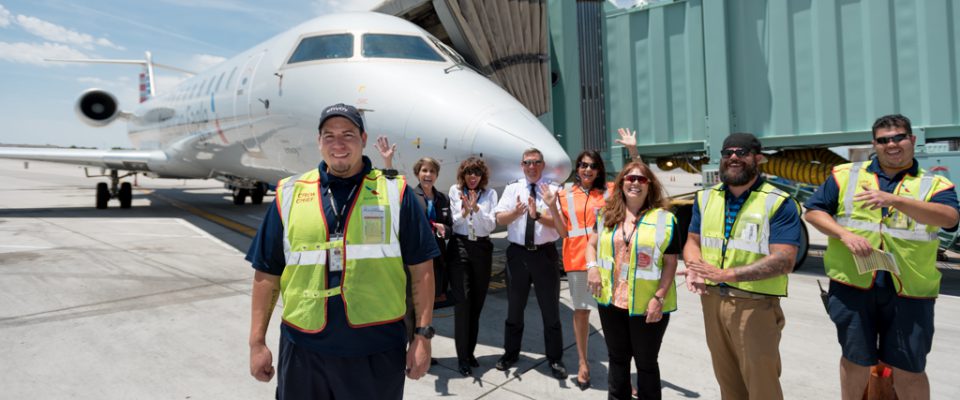 On May 13, Albuquerque (ABQ) team members John Metzgar (shown above, left) and Dana Henderson were walking into work when Dana unexpectedly passed out, hit his head on the ground and drew blood. After providing first aid for more than 15 minutes with no ambulance in sight, John helped Dana up and took him to hospital where they both stayed for the remainder of the day.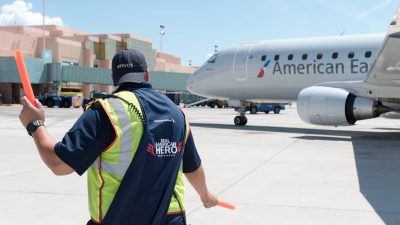 "John's support, training and quick thinking made a huge difference during this medical emergency," said Terry Rios, Envoy ABQ General Manager. "And if this had happened just a few minutes prior, Dana would have been driving into work! I'm proud of John for helping Dana get proper medical attention – he saved a life that day."
Shortly after the incident, Terry nominated John for an American Airlines Real American Hero Award. And last week the ABQ team – including Dana who took a break from medical leave to attend the event – presented John with his award, which comes with a $1,000 prize and a very special hero cape.
"This is completely unexpected – thank you, everyone," said John during the event. "The recognition is nice, but I'm just glad that Dana is able to see his family and kids again – that's what really matters."
Here's to John – a Real American Hero in Albuquerque.