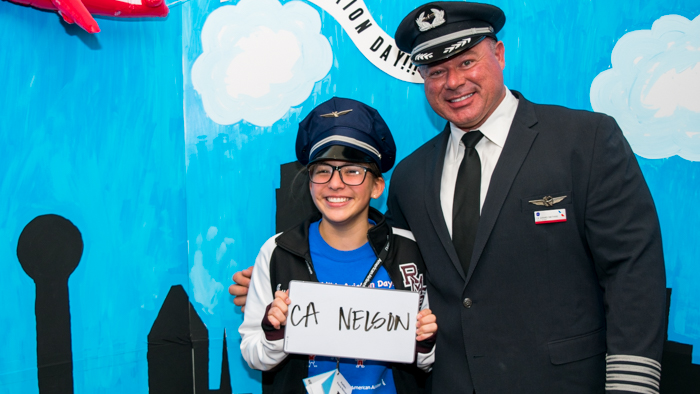 On August 10, children of Envoy Headquarters (EHQ) employees were invited to visit Envoy's campus for Envoy Kids Aviation Day.
"We had a wide range of activities for the kids to enjoy, as well as guest speakers from Flight Operations, Flight Service, Systems Operation Control and more," said Andrea Jackson-McCrimmon, HR Manager who helped organize the event. "We're so thankful for the 27 volunteers who helped everything go smoothly, and to all the groups who made this day out extra special for the kids."
The kids had a blast playing games and learning about safety procedures and equipment. The day's activities included paper airplane contests, CPR lessons, extinguishing fires and meeting Envoy President & CEO Pedro Fábregas.