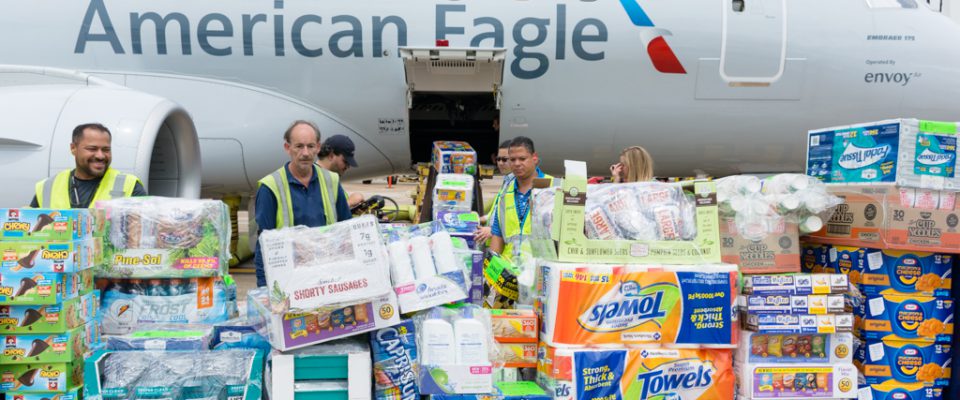 Yesterday was a day of relief for employees in the Gulf region, with two special charter flights to help American Airlines Group (AAG) employees in Corpus Christi (CRP) and Houston (IAH and HOU).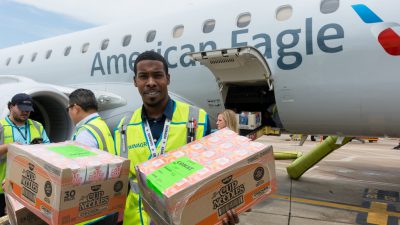 While Envoy dispatched an Embraer 175 loaded with 2,000 lbs. of relief supplies to CRP, American dispatched a Boeing 757 to Houston Intercontinental (IAH) to assist with the situation there. American's aircraft also picked up more than 40 AAG and regional-partner crew members that had been stranded in the Houston area since the storm hit, and returned to Dallas-Fort Worth so that they could get home.
"On behalf of my entire station, thank you!" said CRP Station Agent Angela Harris. "The supplies and food that you have sent to help is appreciated greatly. We truly work for an amazing company."
You can help, too.
American has partnered with the American Red Cross to support areas affected by the storm. From August 25 through September 24, AAdvantage members can earn 10 miles for every dollar donated to the Red Cross with a minimum $25 donation. Donate today.
Additionally, if you'd like to help AAG employees and their families, you can donate to the Family Fund. From now through September 8 American will match donations to help AAG team members affected by Hurricane Harvey.