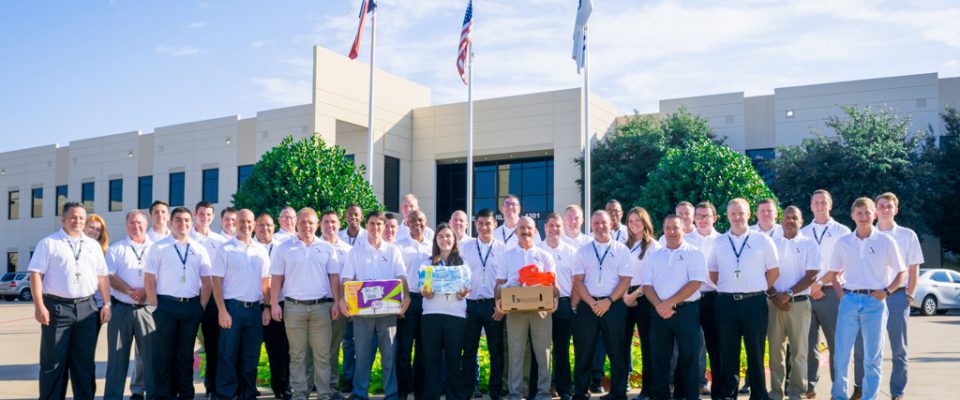 On Wednesday, August 30, Envoy new-hire pilots brought in toiletries, bottles of water and cash donations to Envoy Headquarters to be sent to the Trusted World drop-off center in Addison, Texas. New-hire First Officer Michael Bond organized the donation with Envoy's social media team and rallied together his classmates to bring in much needed donations.
"We just wanted to pitch in an help the people in Houston," said Michael. "A few of my classmates live in Houston and have family there. It's not much, but we hope it helps."
Each and every day, Envoy employees are organizing to help out their communities, military veterans and children in need. It's great to see new employees coming into Envoy can jump in without missing a beat – they may be new to the family, but they're already showing the Envoy spirit.
You can help, too.
American has partnered with the American Red Cross to support areas affected by the storm. From August 25 through September 24, AAdvantage members can earn 10 miles for every dollar donated to the Red Cross with a minimum $25 donation. Donate today.
Additionally, if you'd like to help American Airlines Group employees and their families, you can donate to the Family Fund. From now through September 8 American will match donations to help AAG team members affected by Hurricane Harvey.