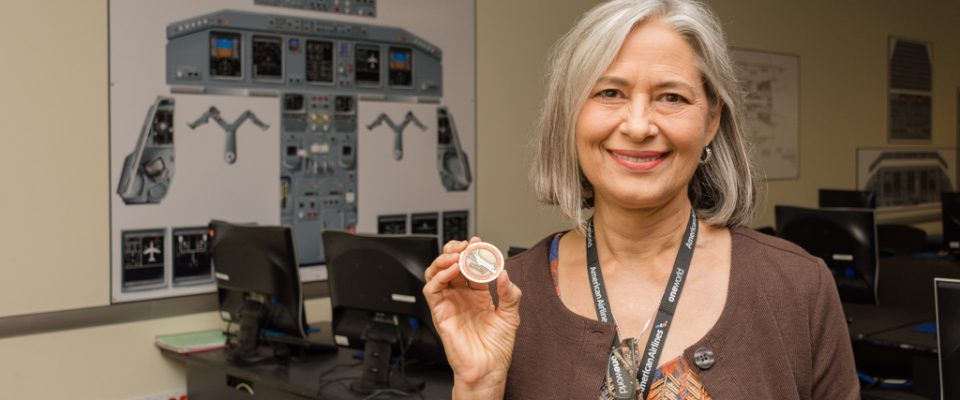 Safety is everyone's responsibility at Envoy, so we encourage employees to be aware of their surroundings and speak up if they see something unsafe.
Last week, Envoy's Flight Safety and Aviation Safety Action Program (ASAP) Event Review Committee (ERC) teams recognized Envoy Flight Attendant Alison Kowatch after she spotted a potential fueling issue and immediately reported it to the pilots before it caused a problem. During the event, the ASAP ERC team presented Alison with a special Envoy "challenge coin" – used to recognize outstanding service and dedication to safety.
"Alison's attention to safety, procedures and crew resource management makes her deserving of this award," said Linda Connors, Managing Director, Flight Service Procedures. "Alison is the first Envoy Flight Attendant to receive a Safety coin for her service, and we're proud to have her on the team."
Way to go, Alison!