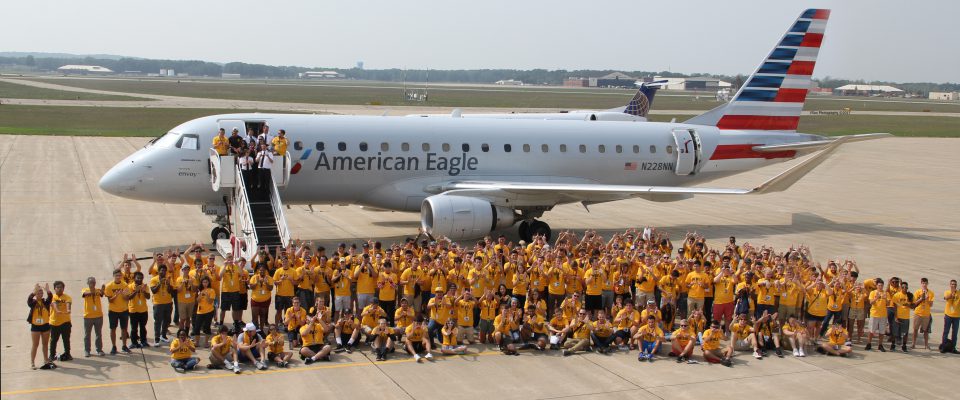 On August 31, Envoy Pilot Recruitment, along with Director of Flight Line Operations, Captain Robert Neider, attended the Western Michigan University College of Aviation Welcome-Week Event.
The event was held at the W. K. Kellogg Airport where one of Envoy's very own Embraer 175s was available for touring and photo ops for the students. During the event, students participated in a photo scavenger hunt, as well as an Envoy-sponsored raffle, for prizes such as E175 model planes and an Envoy mini drone.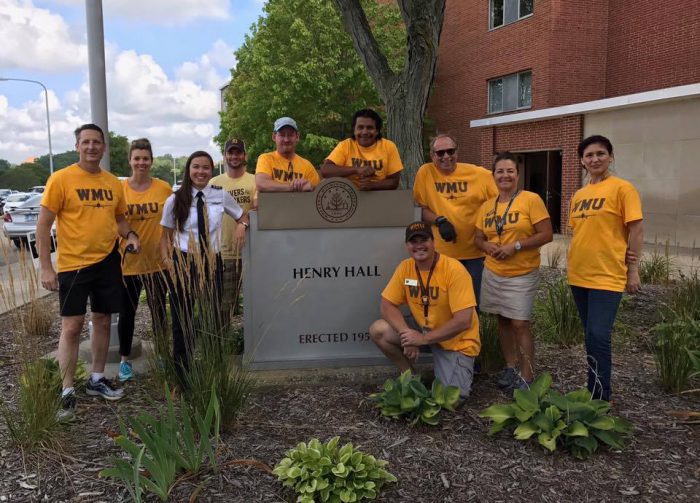 The day prior to the event, First Officer Nicole Mott welcomed and assisted students with move-in at the Henry Hall Aviation Dorm.
"I love coming back to my alma mater to meet and mentor aviation students," said Nicole. "Hopefully we'll see some of the same faces flying for Envoy one day!"