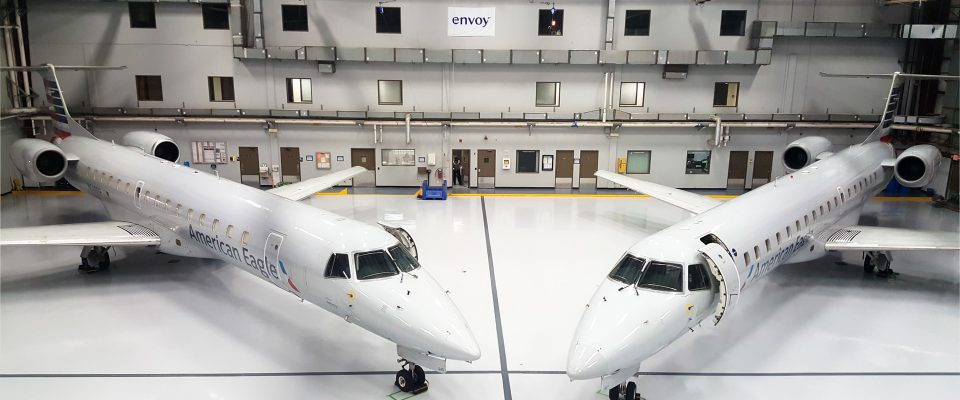 After months of construction, our Dallas-Fort Worth (DFW) hangar is back in business and looking better than ever. The renovations include a new floor, improved concrete outside the facility, fresh paint for walls and floors and improved restrooms for our DFW Maintenance team.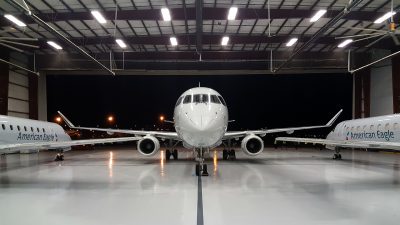 At the end of last month, the Envoy Facilities team, in coordination with Envoy Maintenance helped position aircraft in various configurations to ensure that markers are correctly painted on the floor.
"This 'fit test' was the last step in a long journey to improve our DFW hangar facility," said David Baugh, Envoy Facilities Manager. "The DFW hangar can hold up to four Embraer 145s, or two Embraer 145s and one 175 at the same time, so it's an important asset for our Maintenance folks, especially with the winter months approaching."
Interested in joining our Maintenance team? Click here for more information.