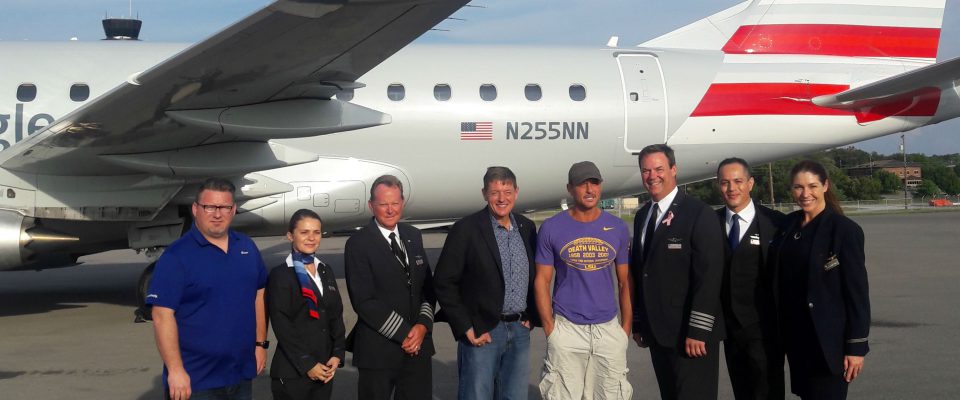 Envoy is a proud supporter of our nation's veterans. We're honored to partner with  American and the rest of American Airlines Group on a broad range of veterans initiatives and charities, including support for groups such as Folds of Honor – a charity that provides educational scholarships to spouses and children of America's fallen and disabled service members.
Last month, Envoy provided a volunteer flight crew and an Embraer 175 to help superstar musician Tim McGraw and his band travel from Nashville (BNA) to Minneapolis/St. Paul (MSP) to headline at a private fundraising event in support of Folds of Honor. The event raised more than $400,000 for the charity, which is a great boost for the families of our nation's fallen and disabled veterans.
"We're so grateful," Folds of Honor recipient Ginger Gilbert-Ravella said during the event. Her husband died in Iraq, leaving her to raise their five young children on her own. "I know that he's looking down today on an event like this and what these great Americans are doing for his kids—providing educational scholarships."
Thank you to the Envoy flight crews who volunteered their time, and everyone who made this special charter a success. And to all our active, reserve and veteran service members – we thank you for your service.