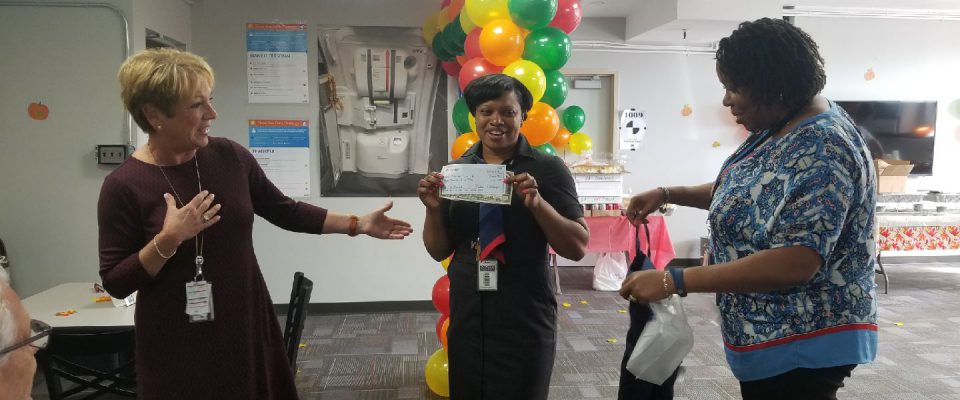 Hot on the heels of our Chicago team's lifesaving efforts, on Thursday, Oct. 12, the Envoy team in Houston (IAH) and the Envoy Flight Service team in LaGuardia (LGA) held Real American Hero events to recognize Envoy Station Agent Cody Robertson and Flight Attendant Odessa Leitch after they both saved customers' lives in separate incidents.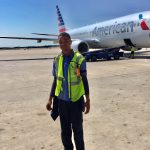 "We're all very proud of Odessa – she's the first Envoy Flight Attendant to be recognized in the Real American Hero program for saving a life," said Vice President, Flight Service, Linda Kunz. Odessa earned her award by performing the Heimlich maneuver on a child who was choking during a flight from New York (JFK) to Montreal (YUL). While the flight diverted, the child's life was saved thanks to Odessa's training and quick thinking.
Meanwhile, in Houston, Cody noticed customers in a state of alarm after a member of their group collapsed. As a student-pharmacist, Cody used his knowledge to perform chest compressions and assist the customer until EMTs arrived. The customer survived the ordeal thanks to Cody's care and decisive actions during the event.
The Real American Hero award comes with a check for $1,000 and a very special hero cape. Here's to Odessa and Cody – your actions didn't just make a difference in someone's life, you saved it.
Above: Vice President, Flight Service Linda Kunz (left) presents Odessa with her Real American Hero award.